REAL MADRID
Arbeloa: "Beating Real Madrid 4-0 at Anfield was fantastic"
The full-back will return to Liverpool's ground this weekend with West Ham. He recalled his fondest memories of his time on Merseyside and at Real Madrid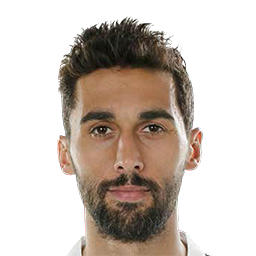 Memory Lane
This weekend, Álvaro Arbeloa will make his return to Anfield, where he spent two and a half seasons with Liverpool with his new club, West Ham. The Hammers have been struggling this season, and currently sit 17th in the Premier League table, just one point off the relegation places.
Arbeloa, who joined on transfer deadline day, has not featured much under Slaven Bilic, who has preferred to shore up the defence with three centre-backs. But today, the 33-year-old featured in the Big Interview on the club's official web page in which he looked back on his time at Liverpool and his two spells at Real Madrid.
'Chorreo'
One of his most vivid memories of Anfield was when his former club visited in the first knockout round of the Champions League in March 2009, infamously known as the game of El Chorreo*: "For me every game that I played at Anfield was amazing and I remember beating Real Madrid 4-0 at Anfield which was a great night and it was an amazing final season that I had there when we were fighting for the title with Manchester United".
He also spoke about how the Hammers will be confronting Saturday's game: "It won't be easy but of course we can get a victory. They lost 4-3 against Bournemouth last weekend so it is possible. West Ham won at Anfield last season so there is no reason why we cannot do that again", he explained.
Read the full interview here:
*Note: Following the 0-1 result from the first leg at the Bernabéu, interim president Vicente Boluda was asked to make a prediction for the return leg at Anfield. He told reporters, "We are going to win 0-3. Vamos a chorrear allí (Trad. 'We are going to batter them there') - 1-2 at the least". Boluda was left eating his words when Madrid were beaten 4-0 - the club's second heaviest defeat in history in Europe (after the 0-5 defeat to AC Milan in 1989) and their heaviest defeat on the road in European competition.