Arda: "We're the best team and the best club in the world"
The Turkish midfielder scored the second hat trick of his career in last night's meeting with Borussia Mönchengladbach to take his season's tally to eight. Champions League Final 2017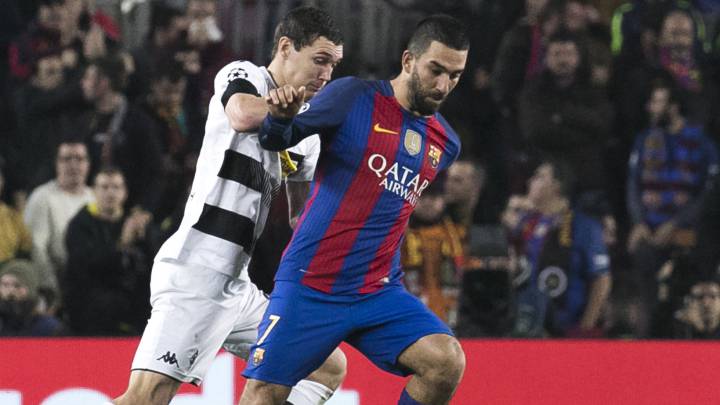 Second career hat trick
Arda Turan spoke briefly with the media following last night's 4-0 win over Borussia Mönchengladbach in which he contributed a hat trick. The midfielder takes his personal tally this season to eight goals (four in the Champions League, two in the Spanish Supercup and two in LaLiga). "We're the best club and the best team in the world. We always try to perform to the best of our abilities", he told reporters. "The last couple of weeks haven't been good, and we haven't got the kind of results we wanted but we always try to do well and play well. Tonight we went out to get the best result we could and play our best football".
Arda records the second hat trick of his career - his first was with Galatasaray, against Sivasspor in May 2008.