Benzema goals put him ahead of Di Stéfano's European record
With his two goals against Dortmund, the much-maligned Frenchman now has 50 Champions League goals overtaking the 49-goal haul of Madrid legend Alfredo Di Stéfano.France-England live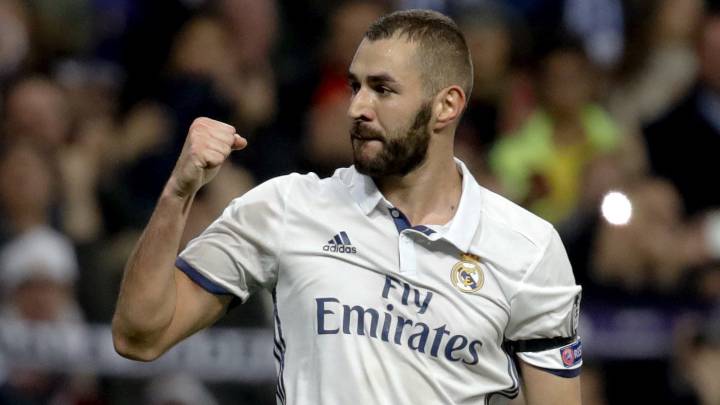 Real Madrid-Deportivo La Coruña
Level with a legend
The 27th minute arrived in what was an end-to-end Champions League final group F encounter between the top two, Real Madrid and Borussia Dortmund. A lovely low cross from the right was swung in by the marauding Carvajal which split the final defender and goalkeeper leaving Karim Benzema on hand to stroke the ball into the net - even if he put it dangerous closer to the goalkeeper than was necessary. That put the French striker onto the same number of goals in Europe's premier competition as Madrid legend, Alfredo Di Stéfano.
A brace to take the record
But this wasn't to be the last act for Benzema, a forward that has appeared to be lacking in confidence and feeling the stare of the fans, plus occasional whistles and boos, as he continued to be picked by Zidane but failed to deliver. And that confidence can only have been helped by his second goal against the Germans. A cross swung in from the left by James evaded the defenders and Benzema was there to nod home. A new record.
Chasing goal scoring greats
Fifty goals in the Champions League (16 for Lyon and 34 for Madrid) is also one more than Zlatan Ibrahimovic and level with goal-poacher extraordinaire, Filippo Inzaghi. He's just one behind his compatriot Thierry Henry as Madrid await their fate in the next round of the draw.