Zidane: "I'm lucky, I thought that when I was a player"
"It was an amazing match, crazy", said Zidane in his post-match press conference after Ramos' late header gave Madrid a win over Deportivo. Germany-Mexico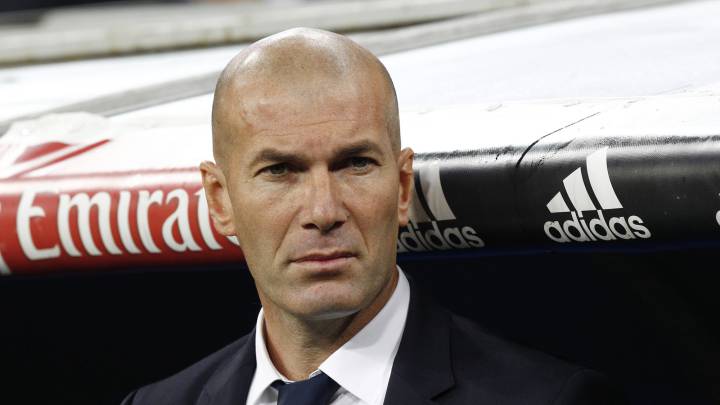 Cristiano Ronaldo Ballon d'Or 2016
Zinedine Zidane reviewed this evening's win over Deportivo which his team gained thanks to a Sergio Ramos header in stoppage time. The victory means that Zidane has beaten Leo Beenhakker's club record run of games unbeaten in all competition.
Crazy match: "It's true, we put in an amazing game tonight and I am very happy for the players. We suffered and had belief right up until the end. We got it wrong in one move but these things can happen que puede pasar.
Never say die
Final minutes: "When players work hard and made a huge effort, they become convinced that things will turn out for them. When you are trailing on the score board it isn't easy but we kept calm and in the end the subs brought us that little bit extra we needed".
Record: "It's all down to the players, I really mean that. It's because of what they have done and also the fans, who also help us in those difficult moments at the end of games. We don't think we are invincible. We will lose eventually. The players know that thinking positively can help us. The 35 games without defeat will give us the strength for what lies ahead"
Late show
Sergio Ramos: "We know Sergio has that in him, to get an attempt on target when the chips are down and I am very happy for him and the rest. They all put in a great game - even though it got complicated for us and we should congratulate our rivals. In the end we have taken three points and that is the most important thing. Sergio is our captain and he gives energy to the rest of the team. We all know the kind of player he is, he gives everything he's got on the pitch...
"You can try marking him but he is clever and he moves well in the area. He always goes to where the ball is heading. You can study him and try to mark him but it's complicated. You can't fault Depor's defenders, they are good players.
Lucky man
Zizou and fortunes: "I do have a lucky star, I always thought that when I was a player and now, I am having a lot of luck to be going though all of this and I am going to enjoy it as much as I can. We're only halfway through the season and we'll go through difficult moments. I want to enjoy this, because I know we haven't achieved anything yet".