Benzema picks up another traffic fine
The French striker was fined on Thursday, his fifth traffic offence in Spain, after being stopped by Spain's Civil Guard.France-England live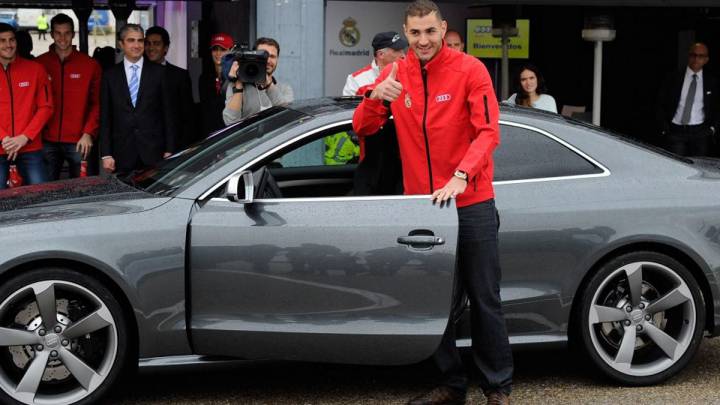 Cristiano Ronaldo Ballon d'Or 2016
Real Madrid striker Karim Benema was stopped by Spain's Civil Guard on Thursday night for illegally joining a motorway lane and ignoring the road markings (crossing a solid white line), according to Spanish newspaper El Mundo. Benzema accepted the €90 fine which did not include any penalty points.
This latest incident constitutes the fifth time Benzema has been stopped and fined in Spain.
2009: Pulled over for dangerous driving in Ibiza, incurring a €250 fine.
2013: Fined for driving 194kph in a lane on Madrid's M40 ring road with a speed limit of 100kph. The Frenchman was handed an €18,000 fine and an 8-month driving ban.
2015: Fined for driving a Rolls Royce without a licence near Madrid's airport.
2015: Fined for making an illegal manoeuvre near Madrid's Atocha station without a licence.
Benzema has also had two other car accidents, in Pozuelo (Madrid) and Réunion (France), but escaped unhurt in both.