Bild point at Sevilla as a possible destination for Julian Draxler
Draxler has been linked with a number of clubs since his unsuccessful transfer to Wolfsburg and Sevilla can now be added to the clubs linked
Sevilla continue to look for a forward they can sign in January and the answer might be found in Germany as Wolfsburg and Julian Draxler grow closer to a split by the day, according to Bild. They report that the Spanish side have made advances in attaining the German attacker's signature.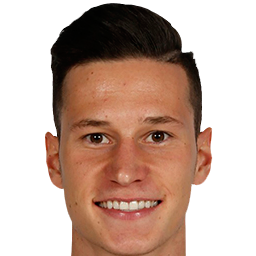 Wolfsburg's asking price too high

The problem is, Wolfsburg are holding out for €30 million, which is a lot of money to spend on a signing in the winter transfer market. Sevilla, however, are trying to take advantage of the fall out between the two parties. 
A loan deal until the end of the season would be the best for both parties, it would result in Sevilla adding to their attack and it would also see them save a massive amount of money. It gives Sevilla the chance to have a look at the player, stump up the cash for him if that was the next step, and compete heavily both domestically and in Europe 2017 if they did manage to sign him.
Draxler has an old companian in the Sevilla squad in Sergio Escudero, as they both played for Schalke 04 together.