Ramos defends video technology as pain of Spain's World Cup 2002 exit still lingers
The Real Madrid captain has come out in favour of the controversial new Video Assistant Referee (VAR) system, insisting that the technology could have prevented Spain's controversial World Cup exit to South Korea in 2002.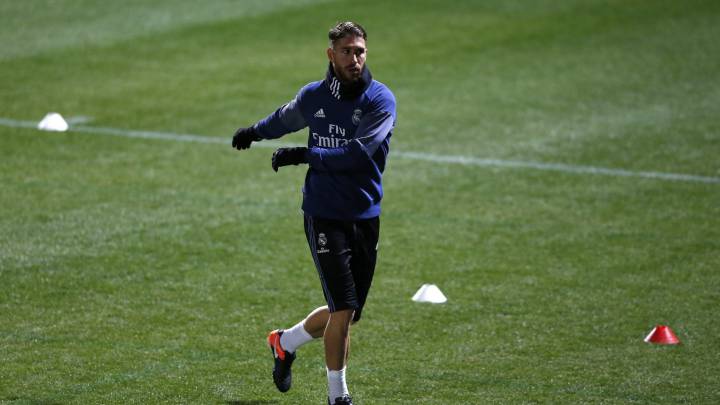 Real Madrid - Kashima Antlers, Club World Cup Final 2016
Real Madrid defender Sergio Ramos has backed FIFA's new Video Assistant Referee (VAR) technology after its shaky debut at the Club World Cup.
Communication mishap
FIFA has admitted that a communication mishap was the reason for confusion following Cristiano Ronaldo's goal against Club America in the semifinal on Wednesday – something which caused Ramos's Madrid teammate Luka Modric to criticise the technology and explicitly express his desire for the law not to be permanently enforced.
"If we can stop having doubts over incidents in major matches, then all the better"

However, following on from the more diplomatic words of his coach Zinedine Zidane over the incident, the Blancos captain has defended the technology, assuring that it will help "facilitate" the game in the future.
"There will be thousands of opinions," said Ramos. "[FIFA] are trying to help football, and after all, technology will facilitate our job. In tennis, Hawk Eye helps and is very precise. I am a participant of the game and I'm in favour of improving it.
"Perhaps the moment chosen to test it out has not been the best," added Ramos, referring to the high-profile nature of the Club World Cup which is bound to attract scrutiny if wrong decisions are made.
Ramos out to banish ghost of 2002
"If we can stop having doubts over incidents in major matches, then all the better. That was what happened to us in the World Cup in Japan," he said, remembering Spain's controversial exit at the hands of South Korea in 2002 when contentious refereeing decisions saw two goals against the joint hosts disallowed.
Although Ramos had not yet been capped by Spain in 2002, he will be hoping to banish the memory of that day on Sunday as he returns from injury to lead his side out in the Club World Cup final in Japan – the very scene of those refereeing crimes 14 years ago.