Griezmann named French Footballer of the Year
The Atlético Madrid striker la selección francesa sucede en el galardón otorgado por 'France Football' al medio del París Saint-Germain (PSG) Blaise Matuidi France-England live
Atlético de Madrid and France forward Antoine Griezmann has been named the best French footballer of 2016 by France Football magazine.
The 25-year-old gained the most votes to be elected Joueur Français de l'année 2016 which was won last year by Paris Saint-Germain's Blaise Matuidi.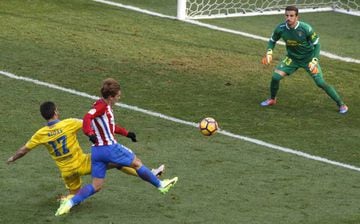 Two major finals
It's his second accolade of 2016 after picking up the MVP award at last summer's Euro 2016 in which the hosts France ended as runners-up. Griezmann was also part of the Atlético side which ended as runners-up and polled more votes than other prolific French stars such as Manchester United's Paul Pogba and Real Madrid's Karim Benzema.
Others who have won the award include: Michel Platini, Zinedine Zidane, Thierry Henry, Franck Ribéry and Benzema.