FOOTBALL CHALLENGES
Lionel Messi and Luis Suárez play against a drone for Japan TV
A Japanese TV programme arranged some rather interesting challenges for two of world football's most potent forward. Watch to see who wins? Juventus-Barcelona live online: ICC 2017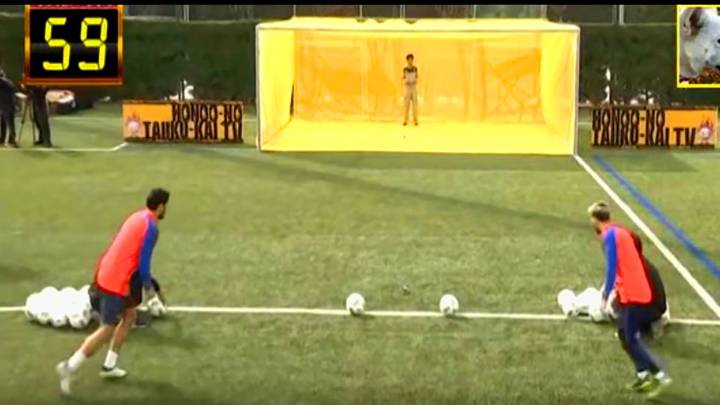 A Japanese television programme set up a challenge that saw Barcelona stars Leo Messi and Luis Suárez face up against a drone. Their objective was to hit it as many times as possible but this was made all the harder by the drone being piloted by the best Japan has to offer.
Watch as they try to beat each other.
Other challenges
The drone competition wasn't the only thing set for two of the most potent footballers on the planet.
Control a ball dropped from 35m
Kick the ball 21m into the air
Score a goal past a very special goalkeeper