Happy Birthday Basketball as the sport turns 126 years old today
On this day in 1891, James Naismith invented basketball and the sport that is played around the world today, celebrates its birthday and humble beginnings in Springfield Massachusetts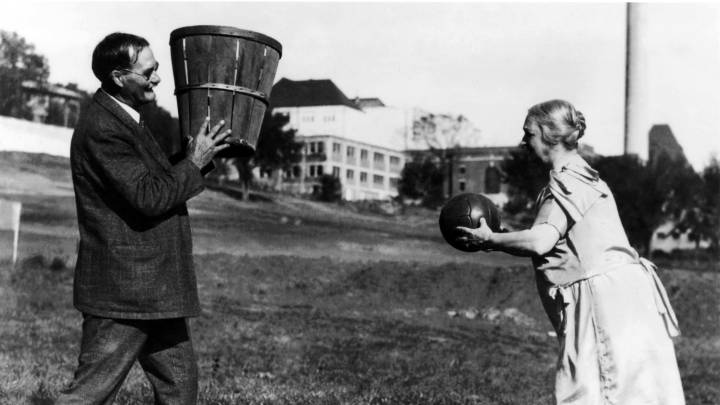 James Naismith, a canadian PE teacher, invented basketball on this day 126 years ago so his students could play sports indoors when the weather was too cold during the winter, as it is wont to do in Springfield, Massachusetts.
Basketball was not his first attempt at inventing a game, however, as ESPN explain, "He tried to adapt lacrosse and football to be played inside. He even introduced his students to a slew of invented games like Hylo Ball, Scruggy Ball and Association Football. None of them took."
The first game involved a soccer ball being thrown into a peach basket with the bottom intact. And the first ever public game was played on March 11, 1892. The report of the game, via Rare Newspapers, explains a rather drab affair with just one bucket being scored during the game. It also showed an early sign that basketball would take as the report says, "The spectators followed the game with much interest and amusement."
NBA Canada have parterned with Steve Nash's media company, the same man who is one of three shareholders of Spanish second division side Mallorca, in order to create a brand new video series that will celebrate the birth of one of the world's most popular sports.
The Rules of Basketball
As we can see from the popularity of the NBA and the various leagues around Europe including the Euro League, Naismith's idea stuck. The initial rules that he wrote up sold for a lot of money in 2010 as the tweet below explains.