James: six times his comments have annoyed Real Madrid
James Rodríguez's post-Club World Cup final interview is by no means the first time his words have had Bernabéu noses out of joint. Juventus-Real Madrid live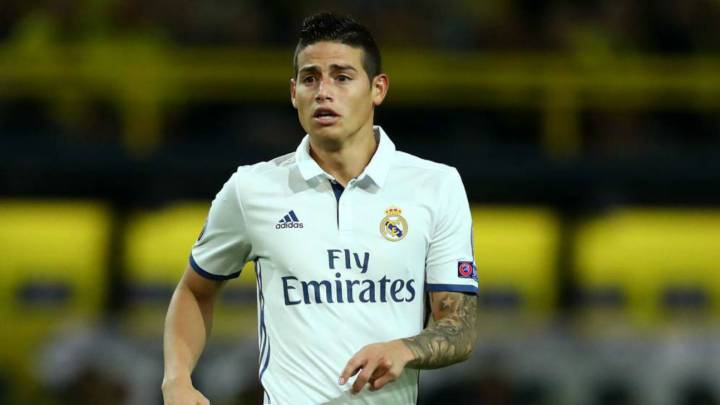 Off on the wrong footing with Benítez
In August 2015, new Real Madrid head coach Rafa Benítez relegated James Rodríguez to the bench in Los Blancos' LaLiga opener against Sporting Gijón - and the Colombian wasn't happy about it. Benítez explained that James had joined pre-season later than his team-mates and wasn't yet 100% sharp; the midfielder, meanwhile, responded by posting a photo of himself on social media with the caption "Better than ever!"
Fractious relationship with Rafa continues
The issues between coach and player didn't stop there, but carried on until Benítez's sacking in January. In the November international break, James again took aim at Rafa over his fitness. After featuring for the full 90 minutes against Chile with his national team - and playing well and scoring - he sent a defiant message to his boss through the media: "And they say I'm not in good shape."
More of the same with Zidane
Real Madrid's appointment of Zinedine Zidane (who James has frequently described as his childhood idol) didn't bring about much of an upturn in his position in the pecking order at the Bernabéu, and he took advantage of another positive performance for Colombia in March to make a point, declaring: "When you play and you have the support of everyone, it's easier." With El Clásico just four days away, the timing of his words didn't go down well at all.
The Copa América...
James was quick to speak out after his good start to the 2016 Copa América with Los Cafeteros, telling reporters: "With Colombia I'd even play on one leg; I'm happy here." However, his initial starring role in the competition didn't last, his post-tournament holidays then proved controversial - other players, such as Mateo Kovacic, cut short their breaks to fight for their places in the Real team - and things haven't got better for the 25-year-old this season.
Another message from Colombia duty
In November, James once again made the most of the international break to offer up a message for his coach. "Whenever I join up with Colombia I feel a different environment that helps me to do well," he said. As ever, it did little good.
Club World Cup party-pooper
Having been crowned world champions for a fifth time on Sunday, if not without a fright in the final, it was all happiness at Real Madrid - until James opened his mouth. Real had extended their club-record unbeaten run and closed out 2016 with a third trophy of the calendar year - but then up stepped James to say: "You have to think about everything and look at your options. I have offers and I've got seven days to think about it." It remains to be seen how it will all end...