Mourinho eyes four signings, Griezmann tops the list
The Manchester United manager has Atletico Madrid's Antoine Griezmann as his top priority as he looks to bring four new faces to Old Trafford in the next two transfer windows.France-England live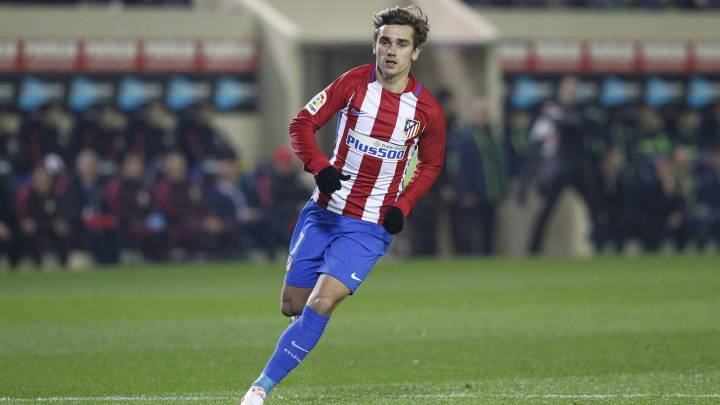 According to a report in the Telegraph, Jose Mourinho has made up a list of four players he wants to bring to Old Trafford and Antoine Griezmann tops the list. The Atletico Madrid attacker recently won the France Football of the Year award and finished third in voting in the Ballon d'Or, behind just Cristiano Ronaldo and Lionel Messi. He will not be cheap as Atletico restructured his contract recently to include a €100 million release clause.

Rooney replacement
Griezmann has constantly linked himself to Manchester United recently and has stated in the past that David Beckham is his idol, including his desire to copy Beckham's style. He is good friends with Paul Pogba, who moved to United last summer for a world record fee, and if Mourinho believes he can be the replacement for Rooney that is so badly needed, you have to figure that coming up with the cash won't be an issue for the Premier League club.
Manchester United are the one team that keeps coming up when Griezmann's name is mentioned but PSG will not go down without a fight. The loose-lipped Atletico star did not rule out a move to the French capital either when asked back in October. They have been linked incessantly with the French attacker and have the money to challenge United for his signature.
Other players on Mourinho's radar
Reports suggesting that Manchester United want to lengthen Mourinho's contract so soon would suggest that he has the clout to bring in who ever he likes and right-back is reportedly another area that he wants to strengthen. Benfica's Victor Lindelöf is the player expected to do that job for him and a transfer as soon as January has been touted as a possibility with the Portuguese club confirming a big has arrived for the player without confirming where the source of the bid is from.
Accoring to the report, he has also picked out Nélson Semedo of Benfica along with Monaco midfielder Tiemoué Bakayoko.