Argentina, Brazil and Germany on top, France biggest movers
Chile's win in the Copa America over Messi's side helped them to fourth in the new listings while Spain hold on to a place in the world's elite national sidesEngland-Germany U21 live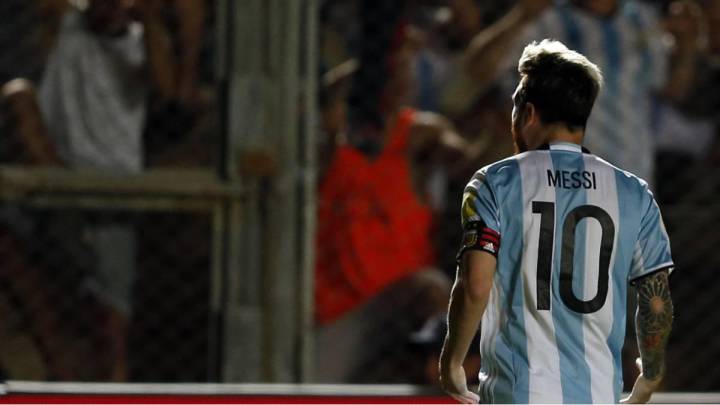 No Copa but still world number one
Lionel Messi's beaten Copa America finalists Argentina end the year top of FIFA's world rankings while France, defeated in the Euro 2016 final, were named 'mover of the year'.
Argentina finish 2016 out in front of arch rivals Brazil to inherit the 'team of the year' title from Belgium, displaced from the FIFA summit by the Edgardo Bauza-coached Albiceleste in April.
In all the Argentinians won 10 of their 15 games, with one of their three losses coming in the continental showpiece on penalties to Chile in June.
European movement
France too lost their own continental showpiece in extra time to Portugal on home soil but were named mover of the year after gaining the most ranking points with 13 wins out of 17 games. Germany come in just behind the top two South American sides while Cristiano Ronaldo's Portugal hold a proud eighth place after their summer heroics.
Spain maintained their position in the top 10 - they last finished out of it in 2006 before dominating top spot for six consecutive years - but have dropped seven places since the end of last year.

FIFA top 10 rankings:
1. Argentina
2. Brazil
3. Germany
4. Chile
5. Belgium
6. Colombia
7. France
8. Portugal
9. Uruguay
10. Spain
You can see the whole list and points here.
Follow the coverage match of World Cup 2018 qualifier : Spain vs Israel
Follow the coverage match of World Cup 2018 qualifier : Spain vs Israel