Boat carrying football team capsizes on Lake Albert (Uganda)
Just 15 people have been rescued with the remaining passengers feared dead after the vessel carrying 45 passengers including a local football team and supporters capsized.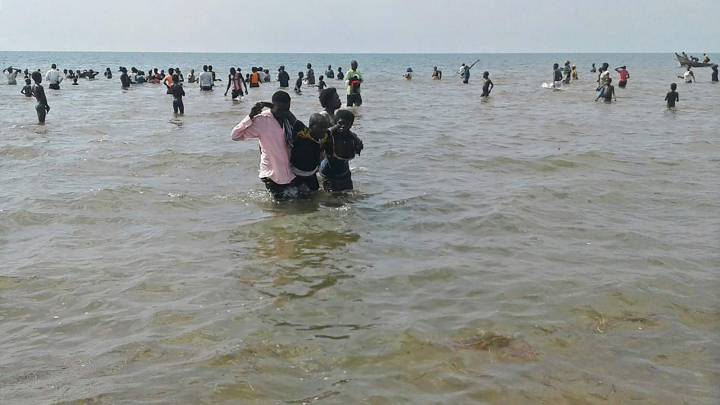 After November's Chapecoense air tragedy in Colombia the world of football was rocked again after a boat carrying a local football team and it's supporters capsized in Lake Albert (Uganda) with the confirmed loss of nine lives.
The vessel was carrying a total of 45 passengers from Kaweibanda village in the western district of Buliisaas it made it's way to Runga, in the Hoima region of the country for a friendly match.
Local Ugandan authorities report that 9 bodies have been recovered with 21 passengers still missing and a total of just 15 people rescued from the boating tragedy.
Early reports suggest the modest boat was overcrowded and not fit to house so many travelling passengers with John Rutagira from the Ugandan Police Corps confirming to AFP that "The water was calm but the problem came in when the merrymaking team and fans tilted on one side of the boat which caused it to capsize"
The accident was the second major disaster on Uganda's lakes in three days. On Friday, 20 people perished in similar circumstances on Lake Victoria.
Fatal accidents are frequent on Ugandan waters. Last November, 10 people drowned in Lake Albert on the country's western shore.