Rio: "Hazard played drunk and scored three in half an hour"
Lille midfielder Rio Mavuba has explained how Eden Hazard, in his final game for Lille, was half-cut and hadn't slept but still bagged a hat-trick.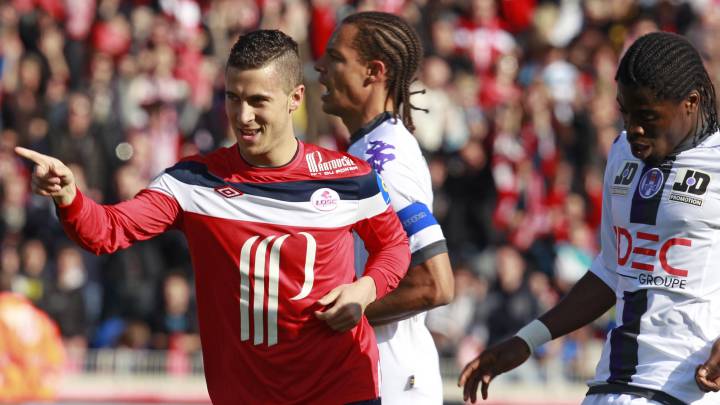 France midfielder Rio Mavuba played with Belgium international Eden Hazard after he had decided to sign for Chelsea and has revealed how, in his final game, his erstwhile teammate turned up drunk after a night on the tiles but went on to score a hat-trick anyway.
"He didn't sleep and was drinking all night"
According to Mavuba, Hazard was keen to celebrate his move to the Premier League and decided on a night out with Joe Cole, Dmitri Payet and Mathieu Debuchy. The revelling went on late into the night and Mavuba told The Independent that the Belgian was still three sheets to the wind when he took the pitch: "It was Hazard's last game for Lille and he wanted to organise a send-off. He didn't sleep that night and was drinking all the way through, but he scored a hat-trick in half an hour. We all looked at him and thought he was a pretty special guy."
Lille beat Nancy 4-1
Mavuba went on to say that the incident passed without much comment as Lille had nothing to play for in their final match of the 2011-12 season against Nancy, as the side could not improve on their third-placed finish whatever the result. In any case, Lille won 4-1 courtesy of Hazard's hat-trick.