Anil Murthy: "Prandelli? No excuses: 3 months and just 6 pts."
Valencia sporting director García Pitarch confirmed that club are not looking for a new coach and that Voro was in charge for "as long as he wants".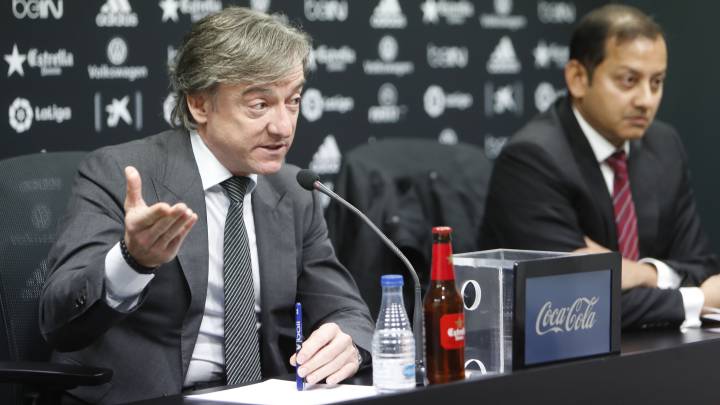 Valencia sporting director Jesús García Pitarch and the head of club communication Anil Murthy faced the media this morning less than 24 hours after Cesare Prandelli resigned as first team coach at Mestalla.
3 months and just 6 points
Murthy: "Just 24 hours ago Prandelli and I were discussing new signings in Paterna and his decision came as a major surprise. What are we going to do? Try and turn the world upside down in an effort for him to remain? That was my initial reaction. Then I pondered and thought what type of person demands that the club delivers him five new signings. what type coach states that the players can't improve? A person who can't find solutions and in short someone who wants away. There can be no excuses with just six points in three months.
He continued claiming, "I've been in touch with Peter Lim since 0400 and our priority is now the team, the squad and Voro. We have a cup game against Celta on Tuesday and have to move forward knowing that Prandelli is gone".
Voro stays
Pitarch then spoke and admitted that Voro will remain as coach for as long as he likes and there are no immediate plans to search for a new head coach".
The sporting director also went into detail surrounding the Prandelli decision: "Things started a few days ago after the coach wanted to see me for a meeting. We held a conference call with Layhoon on Thursday and each person offered their own viewpoint. After I had my say I offered my resignation and felt that it was the time to go. Prandelli then stated: "If you go then I leave too". I later then went for lunch with Cesare and we discussed new signings, player contract situations ...
Yesterday he again (Prandelli) wanted to see me and claimed he urgently needed these five new players. Later he held a private meeting with Anil and the outcome was his departure.
We now start from scratch with regards to new acquisitions as we need to listen to Voro's input on the subject.