Robben blames Perez and Ronaldo signing for Madrid exit
The Dutch winger revealed that the return of Florentino Perez as Real Madrid president and the big-money signing of Cristiano Ronaldo in 2009 made him an economic sacrifice at the club.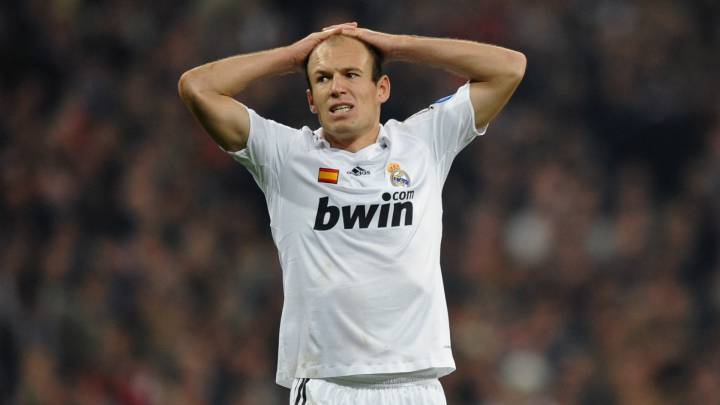 Arjen Robben has opened up about his departure from Real Madrid in 2009, explaining that he was forced out of the club due to a number of high-profile, big-money signings made by president Florentino Pérez.
Injury-hit spell
Robben played an injury-hit two seasons at Los Blancos after joining from Chelsea in 2007 for €36m, scoring 11 goals in 50 appearances before being sold to Bayern Munich.
In declarations made to Sport, the Dutch winger has revealed he didn't want to leave Real Madrid, but said the return of Florentino Perez and his unprecedented splashing of cash that summer ultimately left him with no choice.
Economic sacrifice
"It was a strange summer," said Robben. "Florentino Perez had returned as president. Then all these new singings arrived. Cristiano Ronaldo, Kaká, Benzemá and Xabi Alonso came for huge amounts of money."
Despite recovering from a string of injuries and hitting peak form once again, Robben claims that he was sacrificed in order to make way for the band of new star names.
"They told me and my agent that the club could recover some money with my sale, but initially I didn't want to go. I'd possibly had by best preseason, but I didn't get the chance to show [my form]."
This season Robben has netted six times and provided six assists in 14 matches for Bayern Munich.