Ancelotti: "What Conte is doing at Chelsea is extraordinary"
The ex-Chelsea boss has expressed his admiration at how fellow Italian Antonio Conte has transformed his former club this season, and also praised Real Madrid's Zinedine Zidane.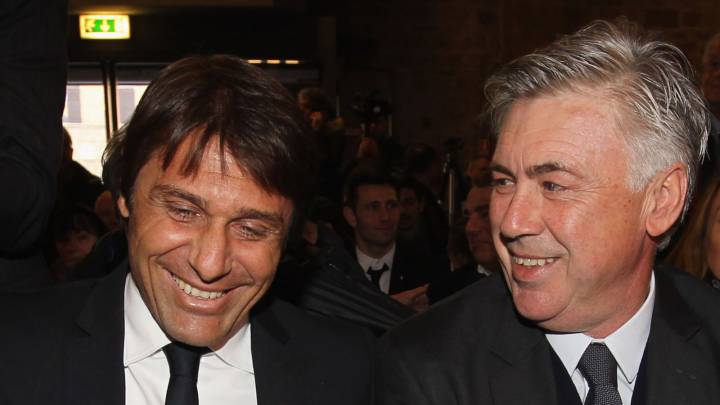 Carlo Ancelotti has applauded Antonio Conte for the "extraordinary" work he is doing at Chelsea this season.
Coach Conte led the Blues to a record-equalling 13 consecutive Premier League wins following the 4-2 defeat of Stoke on Saturday, taking the team six points clear at the top.
Fellow Italian Ancelotti himself led Chelsea to a Premier League title in 2010 and – in an interview with Gazzetta dello Sport – said he believes Conte can do the same.
"What Conte is doing at Chelsea is extraordinary," Ancelotti said. "Antonio has determination, ideas, personality and experience. He's mature as a coach now and I'm truly happy for him.
"There were people who thought Zidane was not a coach"
"[Zinedine] Zidane has won the World Club Cup after winning the Champions League [with Real Madrid], and there were people who thought he was not a coach. The truth is Conte and Zidane had quality on the field and they've taken that into their new jobs with them."
Although coming under pressure at times during his first six months in charge at Bayern Munich, Ancelotti described the experience so far as "exceptional". Bayern are currently top of the Bundesliga, three points in front of nearest rivals RB Leipzig.