Real Madrid could try for Spurs' Alli in summer transfer swoop
The central midfielder, just 20 years old, is impressing on all fronts and would not be the first Spurs player to move from England's capital to Spain's.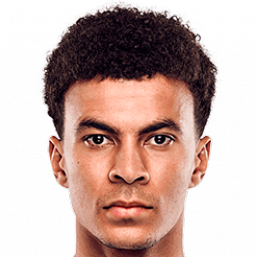 British newspaper, the Mirror report that Real Madrid are monitoring Dele Alli, as they consider a summer swoop for the English international.
The midfielder's future is certainly promising having already played for a year and a half with League One outfit Milton Keynes Dons. Today, at just 20, he is a regular fixture in England's national team and a kep component in Mauricio Pochettino's improving Tottenham side.
Spurs have recently renewed the player and feel confident of keeping him at the club, particularly since he was happy to sign on for six years in September for an annual salary of €3.65 million. This is a fee that Real Madrid could exceed without too many complications, it is believed.
Possible departures before a midfield arrival
The biggest hurdle could prove to be Mauricio Pochettino, who believes Dele Alli is worth at least €60 million and says the young talent will be one of the biggest names in Europe in the future. Any attempted transfer would take place next summer with players like James Rodriguez, and possibly Isco, finding new homes at that point.
Both sides have reached important agreements in the past, as two current pillars of the first team squad such as Gareth Bale and Luka Modric signed from the London club. Meanwhile, Alli continues to impress for Spurs this season with nine goals and four assists in his 24 games this season.