Lewandowski the latest to pour scorn on Pep: "We're better under Ancelotti"
The Polish striker has criticised the physical conditioning and number of injuries at Bayern Munich during Pep Guardiola's tenure, and said the team is now "better tactically" under Ancelotti.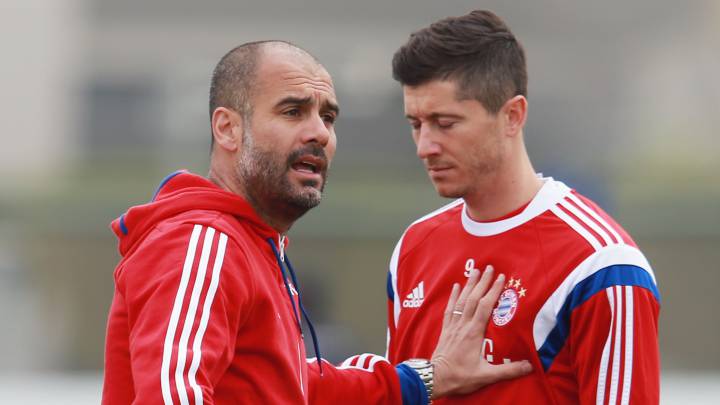 The fact that those in and around Bayern Munich don't hold Pep Guardiola in high esteem following this time as coach of the club isn't much of a secret anymore.
A number of players and ex-pros have come out criticising the Catalan following his departure to Manchester City in the summer. First it was Ribery, then Dante, and later German legend Lothar Matthaus laid into him. The German press hasn't exactly been too kind either, calling him a "loser".
Bayern "better tactically" under Ancelotti
And now Robert Lewandowski is the latest big name to indicate that all was not well with Pep Guardiola at the helm of the Bavarian outfit. In quotes published by newspaper Bild, the Polish striker questioned the standard of players' physical conditioning during Guardiola's tenure, lamented the number of injuries, and suggested that the squad is now better off under Carlo Ancelotti.
Read: Lothar Matthäus lays into Pep
"Now we're playing even better [with Ancelotti]," said Lewandowski. "We're better tactically and physically. In the last two years we always had problems at the end of the season in terms of our physical condition and injuries."
Despite winning the Bundesliga three times and the league and German cup double twice, the ex-Barcelona manager was slated for not being able to take Bayern Munich to a Champions League final in his three attempts, even though he had one of the best squads in Europe at the time.