Barcelona snub FIFA 'Best' awards: Messi & Co. won't go
The Catalan club announced on Monday morning that their players won't be attending the FIFA 'Best' Awards as they are "prioritising preparations" for the Copa del Rey instead. Juventus-Barcelona live online: ICC 2017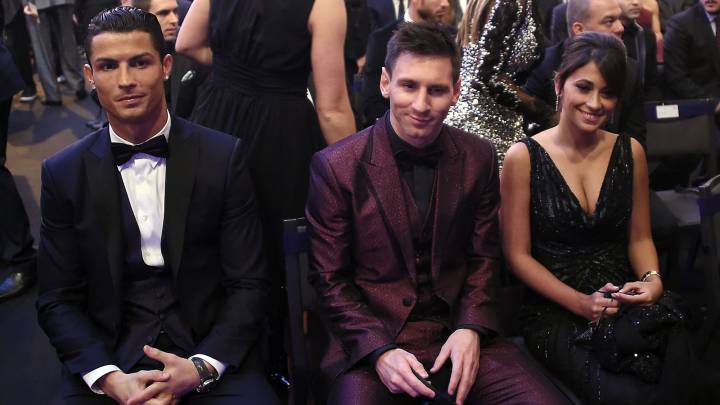 FC Barcelona have announced that their candidates for the Best FIFA Football Awards 2016, including men's player of the year nominee Lionel Messi, will not attend the gala in Zurich on Monday evening.
Barça prioritise cup game
In a communication released by the club on the morning of the event, the Catalan outfit said that they are "prioritising preparations" for the team's Copa del Rey Last 16 2nd leg tie against Athletic Bilbao on Wednesday.
Argentine star Lionel Messi will be Barça's most notable absentee at the gala, but he won't be the only one. Jordi Alba, Javier Mascherano, Gerard Piqué, Sergio Busquets, Andrés Iniesta, Ivan Rakitic, Neymar and Luis Suarez (as well as Messi himself) were all nominated for the FIFA FIFPro World 11, but will not attend either.
Bartomeu leads delegation

The club will be represented by president Josep Maria Bartomeu, however, along with sporting vice president Jordi Mestre, director Silvio Elías, CEO Òscar Grau, Albert Soler (director of professional sports), Robert Fernández (first team technical secretary) and Raúl Sanllehí (director of football).
FIFA's new awards replace the FIFA Ballon d'Or after the organisation last year broke ties with original Ballon d'Or founders, France Football, who continue to deliver the prestigious prize – won by Real Madrid's Cristiano Ronaldo last month – of their own accord.
The Portuguese is also the clear favourite to win the 'The Best' men's player award from FIFA, which Messi and Antoine Griezmann (Atletico Madrid) are also nominated for.