The 'Cristiano Ronaldo' brand doubles its value in two years
A study carried out by the Portuguese Institute for Marketing and Administration claims the increased value of the CR7 brand after a successful 2016 for the player.
2017 got underway in a positive fashion for Cristiano Ronaldo scooping the inaugural FIFA "The Best" award in Zurich last night. This latest prize follows a highly successful 2016 for the striker (Euro 2016 win, Champions League winners medal, FIFA Club World Cup win, UEFA Super Cup and Ballon D'Oro winner). The fallout from these successes is a dramatic increase in the value of the "Cristiano Ronaldo" brand.
Double 
The Sports Reputation Index (SRI), following a study from Portuguese Institute for Marketing and Administration has placed the CR7 brand with a perceived value of 102 million euro, twice what it was just two years ago,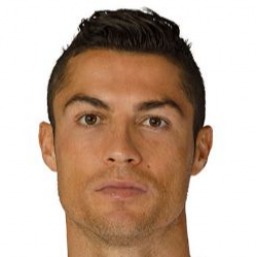 The metric for the study is based on a football player's, "reputation. popularity, notoriety and media influence". The Lisbon based centre adds that "the potential value of each player is based on a calculation gathering data such as salary, image rights sales and commercial ventures using the image or player's trade-mark".
On-line firepower key for CR7
Recent studies cited the "Cristiano Ronaldo" brand with a value of 24.5 million euro in 2011. That rose to 55 million euro in 2015. On the scoring system employed by the university, the Real Madrid striker scores 94 points from a possible 100 thanks to his salary of more than 49 million euro, 26.5 million euro from image rights deals and his more than a cumulative total of 100 million followers across his social media platforms.