LaLiga sending 16 players to Africa Cup of Nations 2017
Thomas Partey (Atlético Madrid), Cédric Bakambu (Villarreal) and Pape Diop (Espanyol) are among the stars heading to Gabon for the tournament.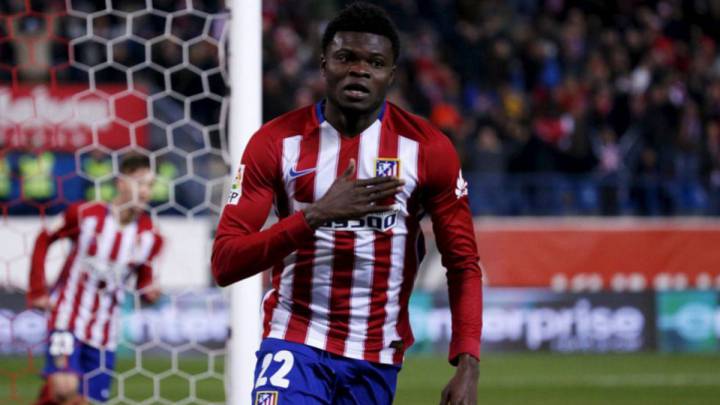 The Africa Cup of Nations 2017, which will take place between January 14 and February 5 in Gabon, will have a significant Liga representation.
Among the Spain-based players travelling to the XXI edition of the tournament are Thomas Partey (Ghana and Atlético de Madrid), Cédric Bakambu (DRC and Villarreal) and Pape Diop (Senegal and Espanyol).
Joining the Partey
In all 10 players have been included in CAN squads, according to the official Liga documentation, with Málaga and Granada having two players each competing in Gabon: Victorien Angban (Ivory Coast) and Mehdi Carcela (Morocco) of Granada, and Bakary Koné (Burkina Faso) and Youssef En-Nesyri (Morocco) of Málaga.
Also travelling are Fayçal Fajr (Morocco and Deportivo), Aïssa Mandi (Algeria and Betis) Aymen Abdennour (Tunisia and Valencia).
The Spanish second tier is providing six players: Jonathan Zongo (Burkina Faso and Almería), Razak Brimah (Ghana and Córdoba), Yassine Bounou (Morocco and Girona), Munir Mohand (Morocco and Numancia), and Mohammed Djetei (Cameroon) and Lévy Madinda (Gabon), both of whom play for Nàstic.