FIFA THE BEST
Theft deprives 'The Best' winners of watches valued at 92.000€
Each prize winner at the FIFA gala in Zurich on Monday was set to receive a commemorative Hublot time-piece along with their award.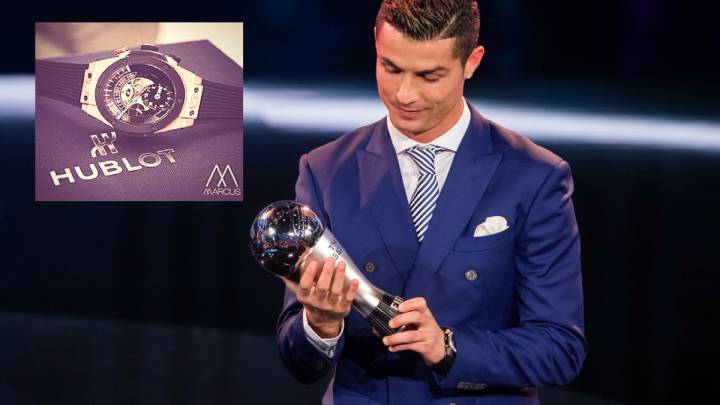 FIFA have opened an investigation after six special edition watches scheduled to be awarded to "The Best" winners were stolen ahead of Monday's ceremony in Zurich.
Cristiano Ronaldo, Claudio Ranieri, Carli LLoyd and other prize winners at the gala event went home without their Hublot watches valued at approximately 92.000 euro a piece with event organisers forced to give each prize winner a cheaper version of the "Bing Bang Football" model of watch.
The total value of the stolen watches is estimated at more than half a million euro and the Swiss watch manufacturer are now in the process of ensuring each FIFA award winner receive the correct watch.
Hublot are involved in sponsorship deals currently with the likes of Bayern Munich, Ajax, PSG and Juventus and current brand ambassadors include the likes of Maradona, Usain Bolt and Rohit Sharma.