LEGANÉS
Leganés and Athletic set up Street Football 'Patxanga' match
Leganés challenged Athletic Club to a game between fans with a stone as a ball before Saturday's game, and the Basques' immediately accepted.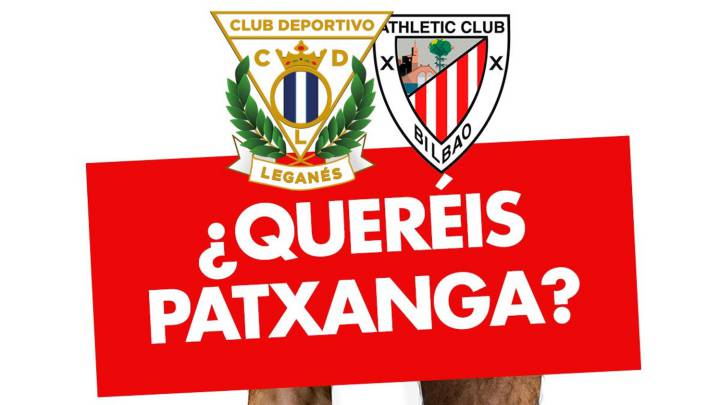 Street match

The bond between Leganés and Athletic Club has getting stronger and stronger in recent years. There are a number of Bilbaínos on loan with the Pepineros which has made the Butarque the ideal nursery for budding leones. Maybe that's why Lega decided to promote Saturday's league game by challenging their rivals to a Patxanga street match between both sets of fans with a stone as a ball. The invitation was immediately accepted by Athletic.

The capital side published a poster featuring a bare leg with a foot on a stone ball and the message: "Queréis patxanga?" (Fancy a Pachanga?), along with an expression widely associated with the Basque Country #AhíVaLaHostia.

"To our friends at Athletic Club Fancy a Pachanga? A classic one of course... #AhíVaLaOstia", said the club's invitation in a tweet.
Bring it on

A reply came back almost instantly from San Mamés, with the same dose of humour: "Of course we accept; three consecutive corners wins a penalty y vale tirar a trallón, ¿ok?", ha replicado la cuenta oficial de los leones haciendo mención, con el lenguaje y las reglas, a esos partidos de fútbol callejero a los que hace referencia el Lega en su mensaje.