BARCELONA
Two cases brought against Piqué by Competitions Committee
According to Cadena COPE, the first has been brought for his comments after the Athletic. The second, for his actions after the Villarreal game.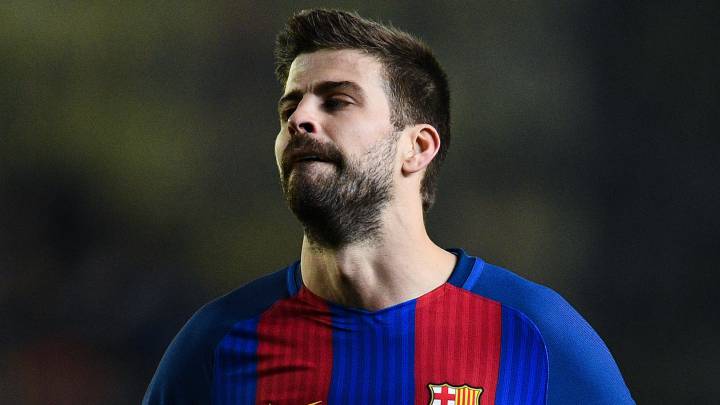 Case opened
According to reports on Cadena Cope this evening, the RFEF's Competitions Committee has opened two court proceedings to investigate Gerard Piqué for his declarations in which he openly criticized match officials in Barcelona's recent games in the Copa del Rey and LaLiga. The first case will be handled by Francisco Rubio, Single Judge for the Copa del Rey Committee, for the centre-backs words following last week's first leg against Athletic Club. AS tried to contact Rubio, without success. "We all know what this is about. If we have left the kids at home on the Day of the Three Kings it's to play football and roulette, which is what these refereeing decisions provoke. We saw it the other day in Madrid´s game against Sevilla. I hope they raise their level", Piqué said after David Fernández Borbalán failed to award a penalty to Barça when Neymar was brought down in the area and also missed Aduriz's elbow on Umtiti.
Match officials slammed
The second case has been opened by the Competitions Committee for his comments following the Villarreal game in which ref Ignacio Iglesias Villanueva didn't have the best of days. Piqué attacked LaLiga's match officials collectively as well as the Referees' Technical Committee: "They can analyze my words if they want, let them waste time on that. They can analyze what they like. I stand totally by what I say and every week I am being proved right. There's no need for you to ask me because you can see for yourself what is happening. It's very clear what happened out on the pitch".
The legal process from this moment on is fairly simple. The Competitions Committee will name an instructor who will compile all relevant information and later will either file the case or serve a suspension. Such proceedings are usually resolved within a month's time.