Barcelona tell Pique to stop referee criticism amid probe
"We've explained the club's wishes, which is to not speak about referees," Barcelona CEO Oscar Grau said on Wednesday as the Spanish Competition Committee launched an investigation into Pique's comments.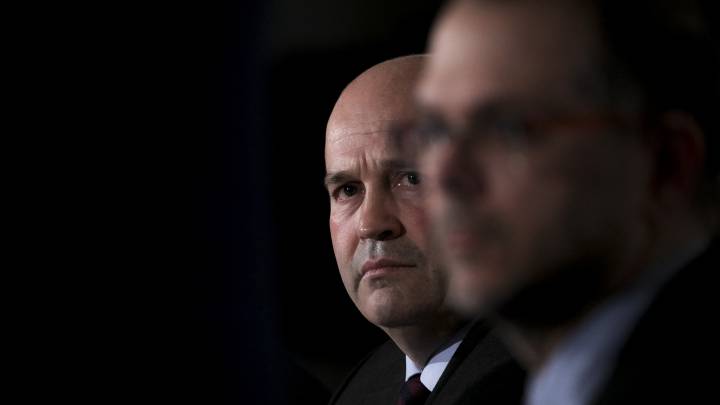 CEO of FC Barcelona Oscar Grau revealed on Wednesday that the Catalan club has told Gerard Pique to stop criticising referees following two controversial statements made by the defender in the past seven days.
Critical remarks
Pique first complained about the standard of refereeing during a post-match interview last Thursday after Barcelona had been denied what looked a clear penalty in the Copa del Rey loss to Athletic Bilbao. Then just three days later Pique was left incensed once more when Barça's valid penalty appeals over a Bruno handball were again turned away in the 1-1 league draw with Villarreal.
The centre-back was so irate that he appeared to call out LaLiga president Javier Tebas when trudging off at the final whistle on Sunday; stopping, pointing up at the directors box and shouting in Tebas' direction, "Did you see that!? Yes you!". Pique followed that up by making yet another critical remark about the officials to television cameras.
Investigation launched into Pique comments
LaLiga's referees' association hit back at Pique on Tuesday, filing a complaint to the Spanish football federation (RFEF) over the 29-year old's comments, prompting the Competition Committee to launch an investigation.
In the midst of these developments on Wednesday, Barça CEO Grau said that while he sympathised with the player, he confirmed that the club had had words with him over his conduct.
"There may occasionally be situations which we don't like, but I position myself with Luis Enrique, although I understand Gerard Pique's reaction," he said.
"You don't need to protest to referees"
"We've spoken with the captains and with Pique and we've explained the club's wishes, which is to not speak about referees. If we're looking for the best for Barça, we have to continue without talking about referees.
"From my experience, you don't need to protest to referees. There are situations we don't like, but at the end of the day, on the pitch the best team wins. We have to redirect the situation and it will all end if we beat Athletic."