Fans chant "Tebas out now!" in solidarity with Gerard Pique
Barcelona supporters called for the head of LaLiga president Javier Tebas in the Copa del Rey clash versus Athletic after it was reported Gerard Pique was being investigated by the RFEF.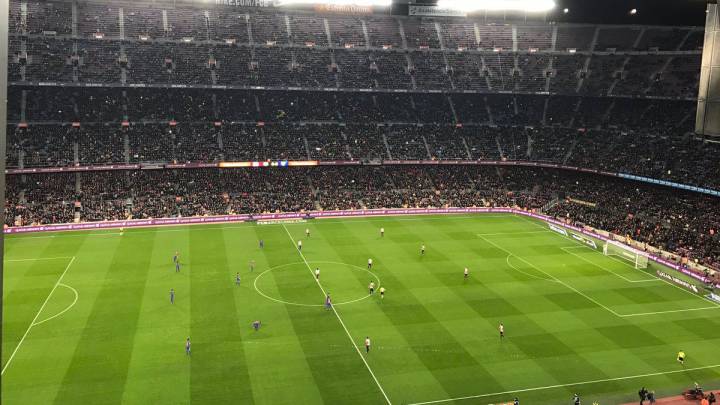 FC Barcelona fans let their disdain be known for LaLiga president Javier Tebas on Wednesday night as they chanted "Tebas out now!" during the Copa del Rey 2nd leg clash with Athletic at Camp Nou.
Pique investigation
The cries for Tebas' departure as league chief came in solidarity with Barça defender Gerard Pique, who confronted the LaLiga president over refereeing decisions made against the team following the draw with Villarreal on Sunday.
Pique has since become the centre of a Competition Committee investigation over comments he made to broadcasters criticising the performance of LaLiga officials.
Bottlegate
This is not the first time the club have clashed with Tebas this season. Back in November they fell out with the LaLiga president when he accused Barcelona players of "ridiculing themselves" for their reactions to being hit by a bottle thrown from the Mestalla stands.
Tebas later refused to apologise, while Barcelona boycotted an awards ceremony at which he was honoured.