Messi, Suarez and Neymar trident surpasses 300 goal mark
It was a particularly special night for Luis Suarez, who scored his 100th goal for Barcelona against Athletic Bilbao, while Neymar bagged his first in over 1000 minutes of play.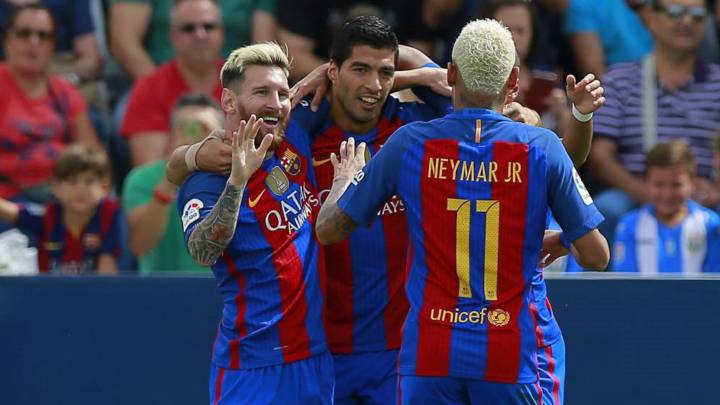 Strikes from Lionel Messi, Luis Suarez and Neymar on Wednesday night saw Barcelona's formidable MSN attacking trident surpass the 300 goal mark since all three forwards have played together at the Catalan club.
Suarez hits 100
As of 25 October 2014, when Suárez made his debut for Barça after serving a four-month ban for biting Italy's Giorgio Chiellini at the 2014 World Cup, Messi, Neymar and the Uruguayan have now chalked up 302 goals for Los Cules.
It was an extra special night for Suarez, who's sublime volley in the victory over Athletic in the Copa del Rey 2nd leg tie marked his 100th goal for the Catalan side in all competitions.
Neymar's first goal in over 1000 minutes
Neymar, too, had good reason to celebrate, with his successful penalty kick in the 2nd half seeing him hit the back of the net for the first time in over 1000 minutes of play. The last time Neymar had scored for Barcelona was back on 19 October 2016 in the 4-0 Champions League group-stage win versus Manchester City at Camp Nou.
Messi leads the pack
Messi, who curled home from a free kick, is the leader of the three in terms of goals since the trio formed their fearsome dynamic with 125 in total, followed by Suarez with 100, and then Neymar with 77.