Nasri: I would like to train with Zidane and play for Real Madrid
The French attacker said, "it is rare that an excellent player turns into an excellent manager, but his ascent has been incredible."
Samir Nasri would love to play for Real Madrid, he has said. In an interview with Onze Mondial, which they have been publishing for a number of weeks. Asked whether he would like to train under Zinedine Zidane, Nasri said, "Yes, of course. That would mean I would be playing for Real Madrid."
Nasri was compared to Zidane in his early days but he says it lead to nothing but pressure while the people around him saw things differently. He says he just wanted to get on the field and play football without the worry of living up to what Zidane had done.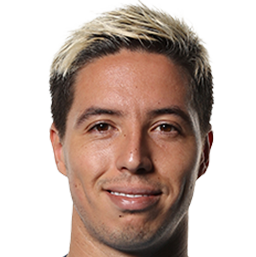 Zidane's rare career
The 29-year-old also praised his compatriot, "It is rare that a player that is so good can become that good of a coach too. His career is simply incredible. In his first 32 games, he was ahead of Guardiola, Pellegrini and Mourinho in points won. He also won the Champions League, is currently sitting top of LaLiga and were unbeaten for many games. He is having an incredible season.
The attacker, loaned from Manchester City to Sevilla, is gearing up to play against Zidane on Thursday night in the Copa del Rey. Nasri continued, "We are in a league that is far more equal than people think; it's true that there are two giants, but in the Champions League, the Copa del Rey and in the league and international games...with a little faith, you never know."