Tiago admits he wanted to leave Atleti, but denies China rumours
Atletico Madrid midfielder Tiago Mendes says reports linking him with a move to the Far East are false, however admitted the prospect of leaving the club did cross his mind last season.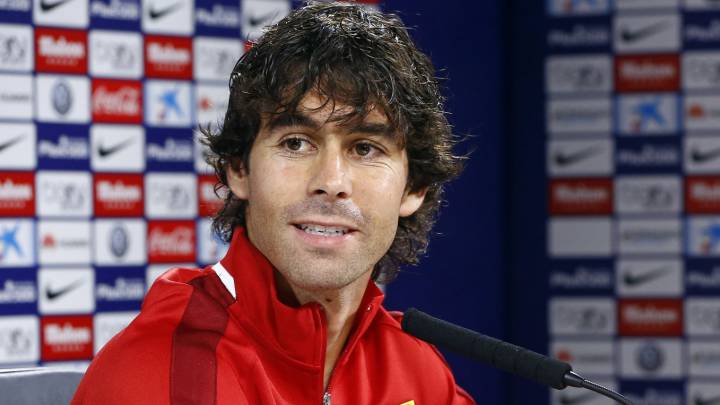 Atletico Madrid midfielder Tiago Mendes denied speculation that he is set to leave the Vicente Caldron for China, stressing that his commitment to the club is "not in doubt".
Reports suggesting that Tiago was ready to join the growing exodus of European talent moving to the Far East on big-money contracts spurred the Portuguese player to come out and face the press on Thursday.
Commitment "not in doubt"
"It's hurt me that they published that I was going to go to China," said Tiago in a press conference. "I want fans to know that my commitment is not in doubt."
Tiago however did admit that the prospect of leaving Atletico did cross his mind last season when he was out of form and out of the team. But after finding his way back into the side and a heart-to-heart with coach Diego Simeone, the former Chelsea, Lyon and Juventus man decided to stay put.
"Last season I spoke with Simeone because I did not see myself being able to compete at the level of Gabi or Koke," said Tiago.
"I told him that I wasn't needed here, but they wouldn't have a problem with me. But the manager told me that I was going to be important, that he wouldn't forget me.
"I've had three offers"
"There came a moment when the manager started counting on me again and called me back. He told me to get the idea of leaving out of my head, so I said, 'Boss, it's already gone.'"
The 35-year old -- who signed a one-year extension to his deal last May -- revealed that he's had "three offers" from three different countries, but stressed that he's still at the club's disposition despite having made only five starts since August.
"I'll stay until the end of the season," he said. "If they ask me to leave then I'll accept and I'll go."