Zidane's Real Madrid new Spanish record of 40 games unbeaten
Away to Sevilla, in the Copa del Rey last-16, looked to be the resting place for the incredible Los Blancos' streak. But with the last kick of the game, the run continues.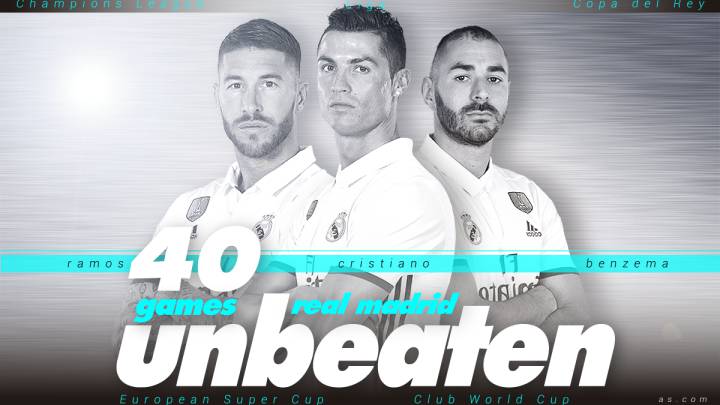 Real Madrid stand alone with record 40 games unbeaten
Real Madrid, under the management of Zinedine Zidane, just don't know when they are beaten. And you can understand after so long without a loss. Today, as they entered added-on time at the end of the Copa del Rey last-16 tie against Sevilla they were losing 3-2. But with just seconds remaining, Zidane's French compatriot, Karim Benzema scored with what would be the last kick of the night. That had followed a lung-busting solo goal from Asensio to make it 1-1 and a Panenka penalty from Sergio Ramos to give hope late on.
How the incredible game unfolded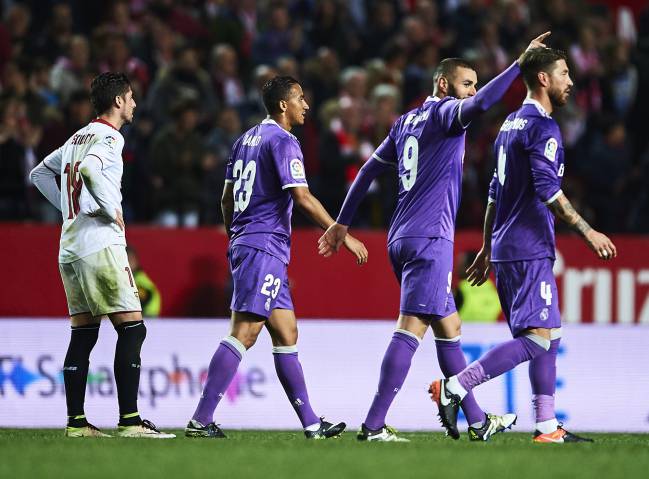 The 40 games without a loss in all competitions started way back in the 2015/16 season following the defeat away to Wolfsburg in the Champions League last-16 first leg match. Since then, LaLiga, Champions League, Copa del Rey and even Club World Cup opponents have been unable to add an "L" to the results column of Los Blancos. By fighting till the end for a draw - despite being safe for quarter final qualification - Madrid move level with Brian Clough's 1977 Nottingham Forest, one ahead of Luis Enrique's Barcelona run.
Three games for another milestone
Next up for Zidane and co. is a league game against the same opposition, Sevilla, in the same stadium. In terms of setting more records, Juventus hold the record streak in the major European leagues. A win or a draw in the games against Sevilla away, then home to Celta Vigo in the next round of the Copa, and Málaga's league visit to the Bernabéu would equal that of Conte's 2011/12 side, 43. The cup return leg to Vigo would then allow Los Blancos to hold it outright.