Has Guardiola lost the plot?
The defeat at Everton was the City boss' seventh of the season and he is on the verge of matching his record for a campaign, set at Bayern in 2014-15.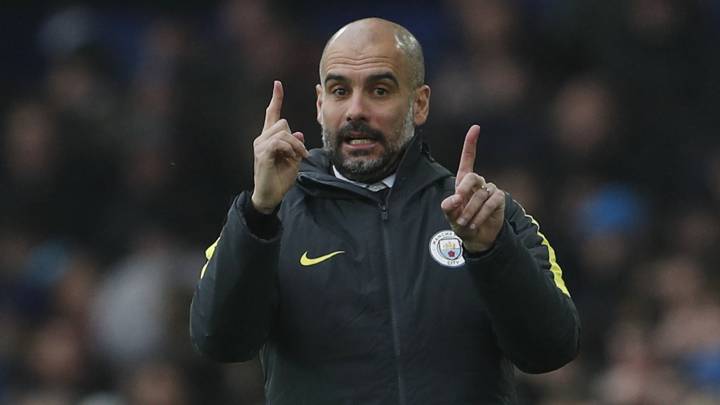 Things are not going swimmingly for Pep Guardiola at the moment. His Manchester City side's 4-0 loss at Everton last weekend was the seventh in all competitions so far this season and also the heaviest league defeat of the former Barça and Bayern manager's career.
Guardiola heading for unwanted record
After just five months of the 2016-17 season City lie 10 points adrift of Premier League leaders Chelsea and Guardiola is on the verge of matching his worst record of defeats in an entire campaign, set at Bayern Munich in 2014-15. Even that came with a huge conditioning factor: Bayern had won the Bundesliga at a canter weeks before the end of the season and Guardiola gave his squad plenty of game time in the final stretch, his side losing three of their final four largely ceremonial games in the Bundesliga to concentrate on the Champions League.
In all of his previous seasons as a top-flight manager, Guardiola has never lost his current total of matches up to the 32nd week of league action.
Barça, Bayern runs
At this stage of the season at Barcelona, his statistics were as follows: three defeats in 2008-09 (seven in the entire season); two in 2009-10 (four over the whole season); two in 2010-11 (six overall) and one in 2011-12 (four in total).
After his year off, Guardiola joined Bayern Munich, where that trend continued up to the middle of January: two defeats in 2013-14 (six over the course of the whole season); two in 2014-15 (10 in total, as detailed above) and three in 2015-16 (five overall).
The loss to Everton was the fourth 4-0 defeat of Guardiola's career. In the 2013-14 Champions League Real Madrid inflicted a defeat by that scoreline on his Bayern side and earlier this season his old flame, Barcelona, beat City 4-0 at Camp Nou.