Ronaldo to Ramos: "We have to keep our heads and play more"
Images that emerged after the Sevilla game suggest Real Madrid were trying to control the tempo in the Sánchez Pizjuán before the home side struck.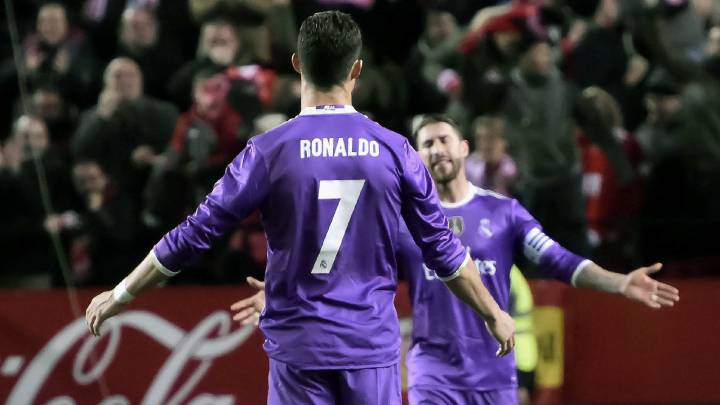 All of the details and images coming from the Sánchez Pizjuán last night suggested an intense battle between two big rivals. After a franctic first 65 minutes three goals were fired in in the last 25 minutes. Cristiano Ronaldo slotted home a penalty that Dani Carvajal won after being taken out by Rico in the penalty area but Sergio Ramos equalised with an own-goal after 84 minutes and Stefan Jovetic landed the killer blow when he curled a shot shot past Keylor Navas in injury time.
Jovetic's second goal against Madrid in four days condemned the visitors to a first loss in 41 matches and after the game Deportes Cuatro broadcast footage of Luka Modric. After Ronaldo had given Madrid the lead, the Croatian pointed to his head and shouted at Ramos, "Sergio, eh!" in an effort to help the side remain calm. It did not work because 15 minutes later, Ramos had put the ball in his own net to draw the sides level.

Ramos the leader
The tension increased further between Real's players and it was Ramos who was singled out again when Jovetic scored. Ronaldo looked at the captain and exploded saying "We have to keep our heads! We have to play more, for f*cks sake."
Modric and Ronaldo were not necessarily directing their protests at Ramos but urging him as the on-field leader to inspire the side. It is obviously Ramos who sets the tempo and both Modric and Ronaldo were egging their captain on to effect change. It was not to be, however, as there was not enough time for Los Blancos to grab a goal to escape defeat.