Odegaard: "My time at Real Madrid is not over"
In an interview with Sport Bild, the Norwegian stressed that he sees his loan deal with Heerenveen as "a step forward", but hasn't given up hope of playing for Real Madrid again.Germany vs Norway live online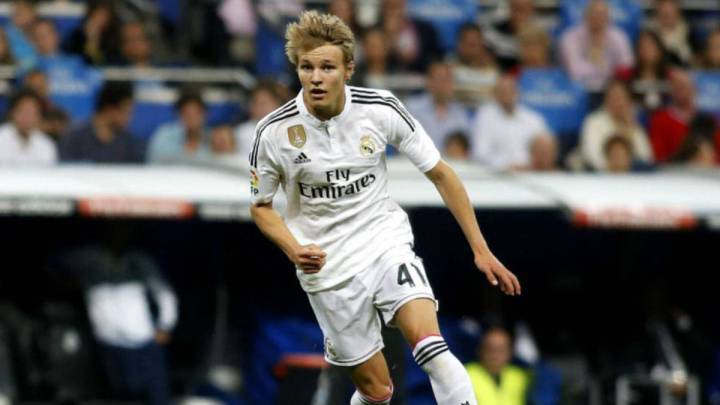 Martin Odegaard has defended his choice to for sign Real Madrid at such a young age, despite making only two first-team appearances at the club since joining in 2015.
Odegaard, now 18, left the Spanish capital earlier this month on a temporary deal with Dutch side Heerenveen, however, he told Sport Bild that he believes his time is not up at Los Blancos.
"It's a step forward in my career

"
"People forget that I signed for Real Madrid to play in Castilla [the club's reserve side] and continue my development," said Odegaard. "I played a lot and now I'm in the Dutch first division, so it's a step forward in my career."
The midfielder, who made his debut for Heerenveen last weekend, will play at the Eredivisie outfit until the end of the 2017/18 campaign, but then plans to return to Madrid where he has a contract until 2021.
"My time at Real Madrid is not over. I want to gain first-level experience at Heerenveen and then start again in the summer of 2017 at Madrid," Odegaard affirmed.
"I have nothing against Bayern, but..."
In the interview with the German newspaper, Odegaard also revealed why he chose Real instead of Bayern Munich, who were also very interested in signing him from Norwegian team, Stromsgodset, two years ago.
"I have nothing against Bayern. I was in Munich with my father and found that they had amazing facilities and they worked very hard. But in the end, my father and I decided that Real Madrid was going to be a more favourable club for my development. "
Real Madrid reportedly paid €4 miilion for the teenager in January 2015.