Marco Asensio: Real Madrid winger escapes broken hand
Asensio was forced off in the second half of Wednesday's Copa del Rey loss to Celta Vigo at the Bernabéu, but tests ruled out any fractures.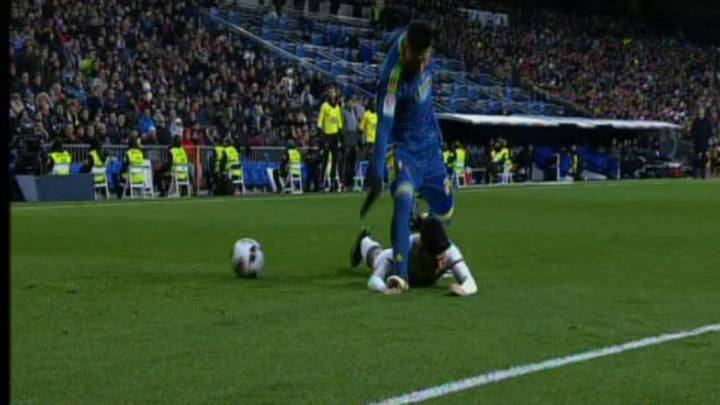 Marco Asensio had to be taken off in Real Madrid's 2-1 Copa del Rey defeat to Celta Vigo after injuring his right hand, but has escaped any broken bones.
Hand stepped on by Roncaglia
Asensio's hand was trodden on by Facundo Roncaglia as he tussled for the ball with the Celta defender in the second half of Wednesday's quarter-final first leg.
The 20-year-old, who also received a knock to the head in the incident, was taken to hospital after the game, where tests ruled out a hand fracture.
Carvajal sidelined by hamstring injury
Meanwhile, there was less positive injury news for Asensio's club-mate Dani Carvajal, with Real confirming the right-back has suffered a grade 2 hamstring strain.
The 25-year-old Madrid youth product, who picked up the problem in training on Tuesday, is expected to face around a month out of action.