Spanish football mourns the passing of Betis' 'Grandma'
Doña Concepción Andrade, was well-known at the Benito Villamarín and in the Spanish league. Sevilla sent their condolences.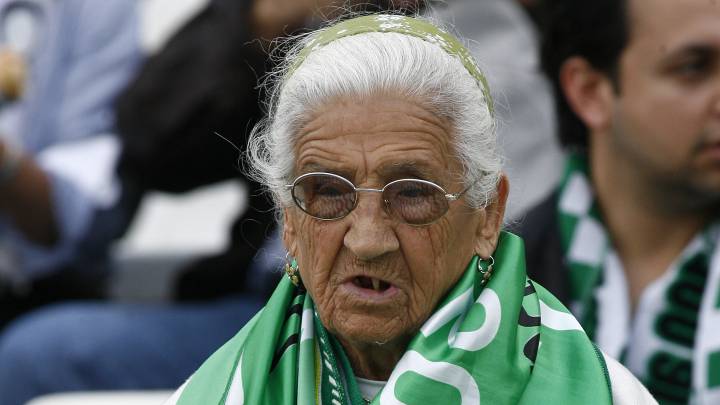 Sad day

Doña Concepción Andrade, who was known among Spanish football fans as 'Betis' Grandma', passed away today at the age of 92 in the care home where she has spent the past few years. Concepción was a regular at the Benito Villamarín and became known all over Spain after her frequent appearances on television. She also took part in the promotional videos which the club shot ahead of their Champions League campaign in 2005/6.
Betis forever
A die-hard Real Betis Balompié fan, the club paid a special tribute to Concepción four years ago when former president Miguel Guillén and ex-player Rafael Gordillo presented her with a club shirt bearing her name and the No.3 on a visit to the care home.
The Verdiblancos expressed their sadness in a statement and almost immediately a message from their eternal rivals Sevilla Fútbol Club followed: "Sevilla FC offers its condolences to the Green-and-White family following the death of Concepción Andrade, grandmother of Real Betis".