Barcelona, Man United and Celtic keen on Scotland's Tony Gallacher
The left-sided 17 year-old is currently playing for Scottish Championship side Falkirk but is making headlines as several of Europe's big boys eye a future star.Manchester United v. Manchester City live online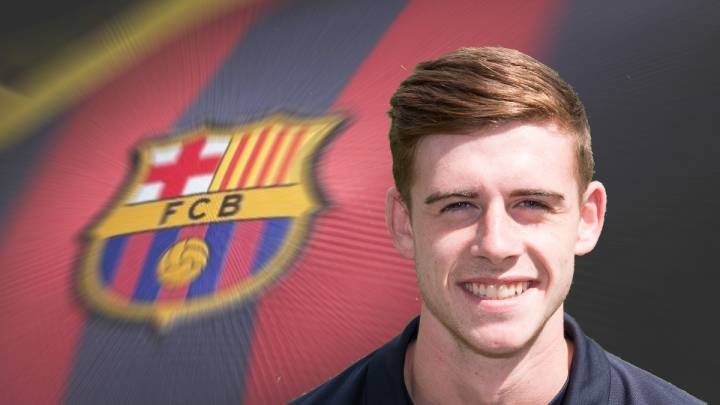 Barcelona – Real Sociedad live
According to reports coming out of the UK, Barcelona are interested in signing one of the young gems in Scottish football, Tony Gallacher. The 17-year-old has played seven times for Falkirk's first team in both the cup and in the Scottish Championship, the second tier of Scotland's professional set-up.
Premier teams to battle it out
As well as the Spanish champions, some of the big boys from the English Premier League have also shown interest in the youngster including Manchester United, Manchester City, Liverpool, Chelsea and Everton. Both City and Liverpool had scouts watch the player in action just last week. Also in the mix for his signature are Scottish champions Celtic who, although unable to match the other teams mentioned in some departments, may be a more palatable move in, at least, the short-term for the boy from the Forth Valley Academy.
It was reported that another Premier League side, Stoke City, had an offer of £100,000 turned down last summer and Falkirk are said to be holding out for at least £750,000 (more than 870,000 euros). If Barça were indeed to secure his transfer it is expected he'd join their junior ranks with a view of developing him to his full potential.
Getting the most for their prized possession
Speaking to the Sun, manager Peter Houston accepted that it is likely the defender will move on:
"It would have to be an offer that is too good to turn down"
"I've had phone calls from all sorts of people around all sorts of different clubs asking about Tony. Word gets about and scouts swarm. People have asked me what it would take to get him but I tell them they'll have to put in a bid and then we'll see.
"Falkirk will always need to be a selling club but we're also in a good financial position so it would have to be an offer that is too good to turn down."
Gallacher has already represented Scotland's under-19 national team three times and with only a few days left in the January transfer window it will be interesting to see where he is playing for the rest of the season.