ESPANYOL
Aarón extends Espanyol stay to 2022 and boosts buy-out
Espanyol send a hands-off message to clubs who have placed offers on the table for the left-back. The buy-out clause is raised to 30M euros until 2018, 40M after that.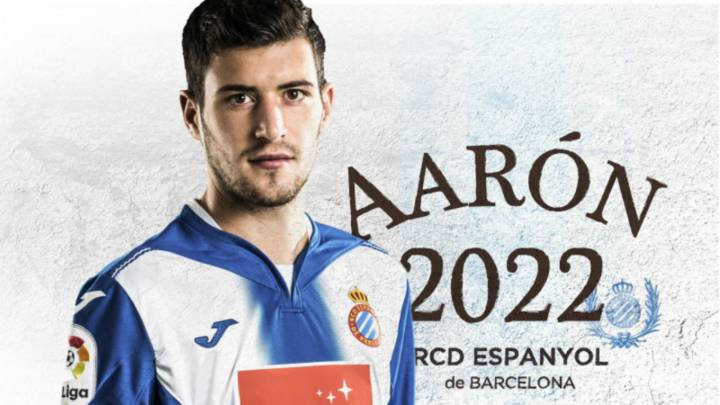 Second renewal
There has been no movements either in or out at Espanyol during the winter window but the club have renewed the contracts of two players - the latest, that of defender Aarón Martín. The club reached an agreement with the player on Friday evening, just in time to make the news official at 20:00 hours. It is an important move as the left-back has gained a fair deal of interest from other clubs as Jordi Lardín confirmed this week but the Director of Sport stated that Espanyol "have absolutely no plans to sell him. We don't sell our important players".
Retention fee hiked
Aarón amplifies his contract until June 2022 and while his buy-out clause remains fixed at 30 million euros until 30 June 2018, after that date it will be raised to 40 million. The 19-year-old, who will turn professional next season, said it is a dream to staying on. "I've dreamed about this since I was in the Under-10s. I want to give the very best I have to give and I also want to thank give special tanks to the fans for all of the support they have been giving me", the player told Espanyol TV.