BETIS-BARCELONA
Barcelona angry at Betis decision as ball ruled not over the line
A goal down and a poor performance looked to be the story of the day for the Liga champions but with under 15 minutes to play a goal line decision made the headlines.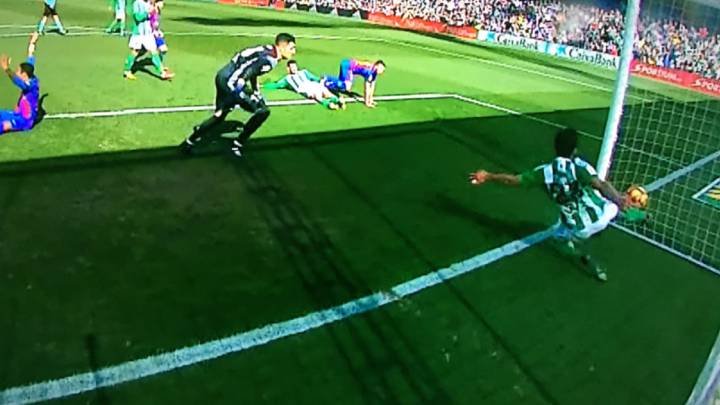 Big decisons against the champions
There was controversy in the game between Betis and Barcelona as two incidents - a penalty shout and a goal not given, both within a second of each other - went against the Catalan visitors.
Real Betis were leading the Spanish champions by a goal to nil thanks to a header from Álex in the 74th minute. And although the lead was well-deserved, just a few minutes later the Barça players and coaching staff were incensed that they had not been given an equaliser, or at least a good chance to equalise from the penalty spot.
Clearly over the line
The incidents in question involved a cross from the right from Aleix Vidal just behind the path of the onrushing Neymar. As the Brazilian struggled to stop for the ball he appeared to be grappled to the ground. But before anyone could even claim for a penalty, the ball broke to the incoming defender who inadvertedly knocks it towards his own goal. His teammate Mandi cleared it and amidst claims to the contrary the referee waved play on. As can be seen from the still image, and almost any angle you see it from slowly enough, the ball was clearly over the line.
Other leagues including the Premier League and the Bundesliga have embraced goal-line technology in recent years but LaLiga is still to after it was deemed too expensive. Will a high-profile error like this change some minds at the top?