LIGUE 1
Lille to allow women into their next game free of charge
Following the banners that were held up Lille's last match against Olympique Lyon, the French side have taken the decision to further welcome female supporters .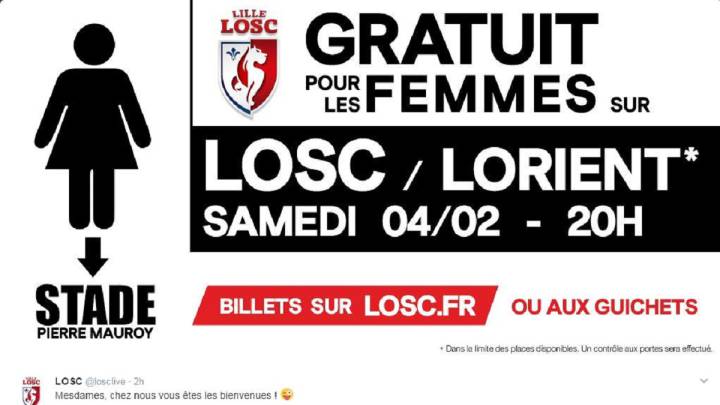 Sexism on the terraces
Last weekend we reported that there had been some unpleasant scenes in the Parc Olympique Lyonnais stadium as Lille visited Lyon in the Ligue 1 clash. Supporters were seen to hold banners suggesting that men belonged at the game whereas women should instead be in the kitchen.
Some saw this as just an innocent joke, others as a continuation of sexism that remains in the world of football, some countries more than others.
Sending a message
Well, on the back of this, the visiting club have today taken steps to encourage female fans to their upcoming league match, at home to Lorient, by inviting women into the stadium free of charge.
The game takes place this coming Saturday, February 4, and kick off is at 20:00 CET in the Stade Pierre-Mauroy. Tonight the team are also in action, against Nantes in the French Cup.