SUPER BOWL LI
Roof to be closed for the Super Bowl as thunderstorms loom
The roof at NRG Stadium will be close for the Super Bowl in Houston Texas as thunderstorms threaten to dampen the mood and it is good news for kickers Stephen Gotskowski and Matt Bryant.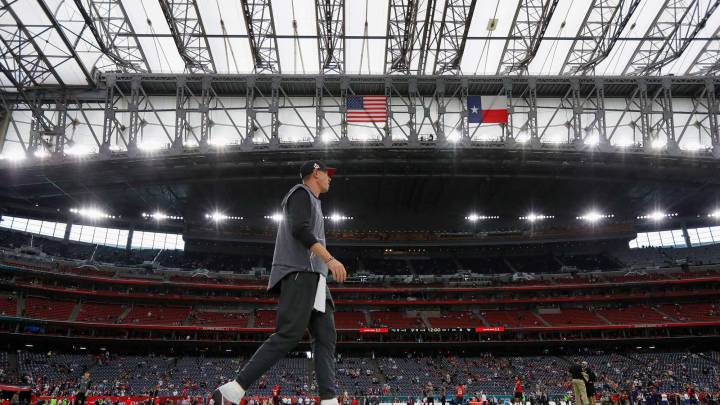 The roof of the NRG Stadium will be closed for the Super Bowl as thunderstorms threaten an otherwise warm day in Texas.
Some rain was expected on the day but it was supposed to drop to a 25% chance of some light drizzle. The NFL, however, are unwilling to take the chance of the weather ruining the spectacle and have decided to close the retractable roof on the stadium, that was built in 2002.
"If the weather cooperates with us -- which we hope it does -- the roof will be open," said Eric Finkelstein, the NFL's director of events said before the game. As it turns out, the weather will not be cooperating.
Who does it help or hinder?
It is not entirely clear who the closed roof helps or hinders. The Falcons play on turf in the Georgia Dome while the Patriots play in the rugged Gillette Stadium, a place where freezing temperatures have hinder plenty of opponents. That said, the Patriots have won three Super Bowls in domes and won one in Super Bowl 38 in Houston.
It will make Stephen Gotskowski and Matt Bryant's night easier with no wind to allow for. Could this be set up for a long game-winning field goal?