BARCELONA - ATLÉTICO
Fernando Torres: 10 goals in 18 games against Barcelona
Of the 5 goals he has netted at Camp Nou, four were in the league and one in the Champions League. He scored a brace against Barça in 2004-05 and 2005-06Chelsea - Barcelona U - 19 live: UEFA Youth League final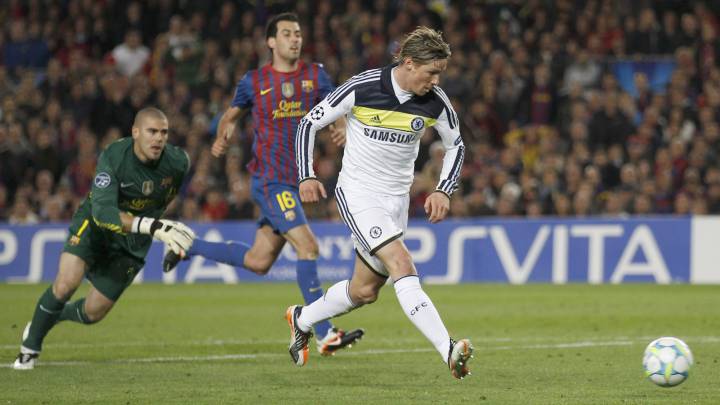 Torres vs Blaugranas

Fernando Torres has faced FC Barcelona 18 times with Atlético (14 games in the league, three in the Copa del Rey and one in the Champions League) and scored 10 goals against the Catalans - five at the Calderón and five at Camp Nou. Of the fives goals he has netted at Barça's ground, four came in the league and one in the Champions League. He bagged two braces against the Blaugranas - in 2004-05 and 2005-06.
With Torres, Atlético won 0-2 and 1-3 in the 05-06 season. El Niño also found the net for the visitors in last season's Champions League quarter finals - a game which Atlético ended losing 2-1 and Torres was shown a red card.
Since his return to Atlético in January 2015, el Niño has hit the target three times against Barcelona - who traditionally have been one of his favourite victims.
Decisive striker for Chelsea
Torres will never forget his most decisive strike against Barcelona. It was during his time at Chelsea in the 2012 Champions League semi-final at Camp Nou. The score stood at 2-2 until Torres skipped past Valdés to slot in the winner.Chelsea went onto win the final on penalties.