Griezmann facing his bête noire in Camp Nou Copa return
The France striker hasn't scored in Camp Nou with Real Sociedad or Atlético Madrid and has never been on the winning side in Barça's stadium. France-England live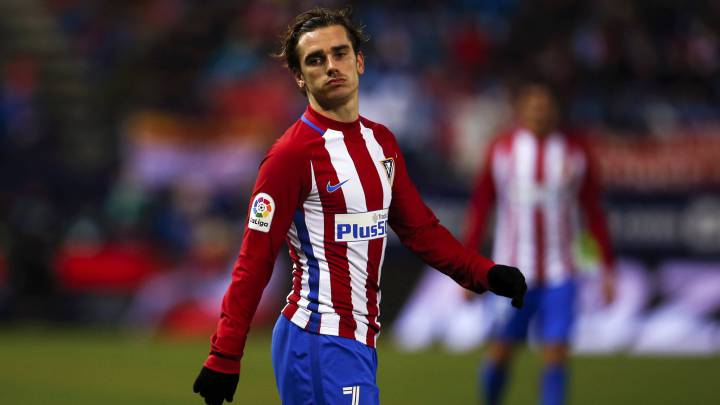 Atlético Madrid will be hoping that they don't have to rely on the Fernando Torres effect on Tuesday night in Camp Nou to get past Barcelona and into the final of the Copa del Rey.
All eyes will be on starting striker Antoine Griezmann to see if he can put an end to an undesirable statistic hanging over the France striker: he has never scored against Barcelona at Camp Nou and has never been on the winning side on the defending Copa champion's home turf with both Real Sociedad and Atlético Madrid.
Camp Nou resists Griezmann
In a recent interview with Cadena Ser, Griezmann said that he found the Bernabéu more awe-inspiring than Camp Nou, but he has been decisive in Real Madrid's stadium: a little under a year ago he bagged the only goal of the game in a 1-0 win on the other side of town but Barcelona's ground remains unbreached for now.
Last season Griezmann scored twice against Barça at the Calderón to send Atlético into the semi-finals of the Champions League and Diego Simeone's side will need to score the same number again without reply on Tuesday to finish the affair in 90 minutes.
10 games, nine defeats, one draw
In total, Griezmann has played 10 games at Camp Nou with a record of nine defeats and a draw. Both he and his side will hope to redress that balance in the second leg on Tuesday.