Real Madrid attack Vigo mayor over postponement accusations
Real on Monday issued a statement denying a disregard for safety in their efforts to see Sunday's LaLiga match at Celta Vigo go ahead.Barcelona vs Celta live stream online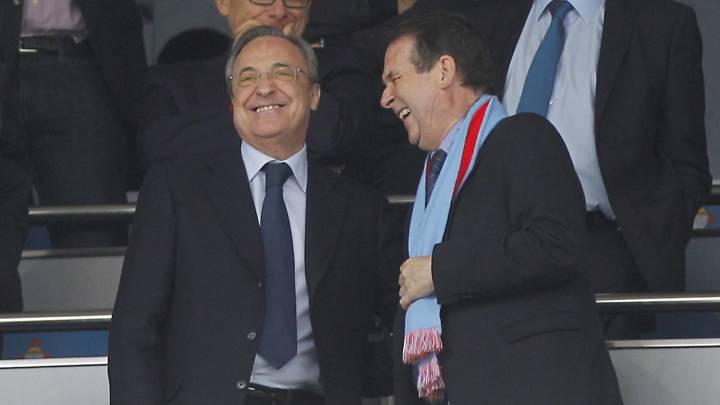 Real Madrid have hit out at Vigo mayor Abel Caballero over his claims regarding their role in the postponement of Sunday's LaLiga clash with Celta Vigo.
LaLiga match postponed due to Balaídos damage
Celta and Real's week 21 league fixture was called off after heavy winds caused damage to sections of roofing at the Galician side's Balaídos stadium.
But the decision came despite pressure being applied by Los Blancos on LaLiga and the home team for the game to go ahead as originally scheduled.
Caballero critical of Real response
And speaking in the wake of the postponement, Caballero has indicated Madrid showed a disregard for safety in their attempts to ensure the match was played.
However, Real responded on Monday night by issuing a statement strenuously denying Caballero's assertions, branding his comments "totally inaccurate".
Real Madrid's statement in full:
1. Real Madrid C. F. regrets the unfortunate statements made by the mayor of Vigo, Abel Caballero, in which he states that this club disregarded the security measures required for the Real Club Celta de Vigo v Real Madrid C.F. fixture to go ahead.
2. Not only are the mayor's comments inappropriate, they are also totally inaccurate, because at no point in time did Real Madrid C. F. question the security measures in place at Balaídos.
3. Real Madrid C. F. wishes to make it very clear that having learned of the possibility of the game being postponed more than 30 hours ahead of kick-off, the club proposed three alternatives to the Professional Football League: firstly, for consideration to be given to the possibility of repairing the damaged stadium roof; secondly, the possibility of the affected stand being closed; and thirdly, if the two aforementioned options were not possible, to look into staging the fixture at another nearby stadium. These proposals were made with a view to avoiding the postponement of the fixture from negatively impacting upon the four competitions, given the knock-on effect it would cause between them, as well as the massive financial losses suffered by television channels from around the world, which will have an impact on future tenders for the sale of broadcasting rights.