Napoli change their diet for Real Madrid clash: pizza prohibited
Napoli's medical team have put a strict diet in place for their side ahead of the Champions League clash with Real Madrid on 15 February at the Bernabéu.Napoli vs Manchester City live online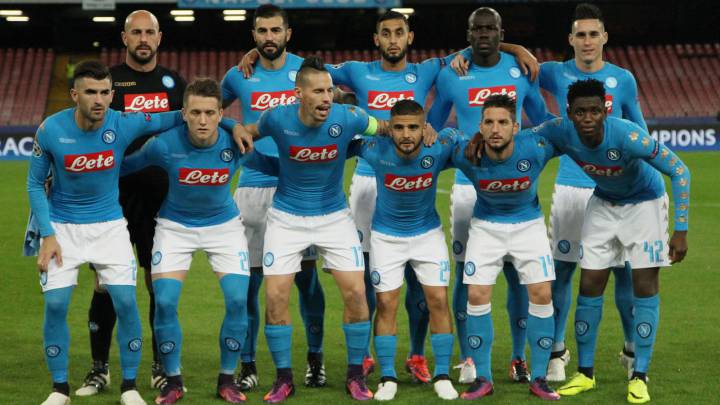 Napoli take on Real Madrid in the Champions League
Napoli play Real Madrid in the Champions League on 15 February at the Bernabéu and the Italian side are taking every precaution to ensure they come into the historic game in perfect condition, over and above their current startling run.
According to local newspaper Il Mattino, Napoli's medical staff have drawn up a strict diet for the players, with the restrictions kicking in on Friday.
Napoli pizza ban
And the ban has hit the Italians where it hurts with pizza prohibited in the run-up to the game. Normally the players are allowed to munch the cheese and tomato laden carbohydrate treat, provided it isn't within 48 hours before a game, but the medical staff are quite clear: to ensure the players can produce maximum performance at the Bernabéu, the Italian classic is a no-no.
Napoli team chef travelling to Madrid
Napoli's club chefs meanwhile are flying to the Spanish capital on Sunday to lay the culinary groundwork for their side's visit. Another item that's off the menu: any alcohol whatsoever. Not even a relaxing glass of wine is allowed for Sarri's men as they prepare to storm the Bernabéu.
Napoli's Champions League game day diet
Breakfast
Croissants are out. Coffee (with low-fat milk), wholemeal cereals, muesli, rationed quantity of jam, fresh fruit and dried fruit. Fresh fruit juice.
Lunch
Based on the healthy Mediterranean diet, the players will be offered pasta or wholemeal rice, with virgin olive oil and fresh tomato, along with turkey or chicken OR all the fish they can eat: cod, hake, sea-bass, salmon...
Afternoon snack
Curiously the players also get pasta and rice for their afternoon snack, "because the players are going to burn 1,400 calories and they need carbohydrates" explains the medical team. They even get pasta in the dressing room after the game.
But pizza... not until they are back in Italy