RAÚL
Raúl: "It's always disappointing when Barça make the final after you have been knocked out"
The former player spoke about the rivalry between Madrid and Barça: "It's good for LaLiga, to have Messi and Barcelona. Madrid wouldn't be the team they are without them".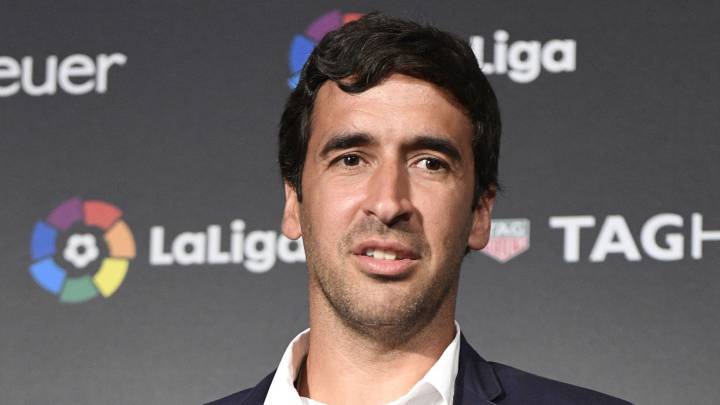 Raúl González spoke about Real Madrid and the club's eternal rivalry with Barcelona in an interview with Fox Sports México which will be broadcast this weekend.
Cup run
Elimination from the Copa del Rey: "Whenever you get knocked out of a competition - like what has happened to Real Madrid in the Copa del Rey, it's always a disappointment and even more so when your biggest rivals reach the final. But we are entering a vital stage of the season with LaLiga and the Champions League. That's not to say that the Copa isn't important, but winning either of the other two competitions has more significance, and it changes the way a team's season is viewed - it adds extra value".
Back-to-back victories
Champions League: "I'd like Real Madrid to win it again, to win it for the second consecutive year".
Madridismo: "I think I have shown my madridismo for many years, land I still feel the same way about the club now. But having Leo Messi and Barcelona is good for LaLiga - it's a real delight. I don't think Madrid would be Madrid without Barcelona and vice versa.
LaLiga General Manager
Madrid fans disappointed: "I don't think Madrid fans have ever been disappointed with me. The truth is I have always felt a lot of affection from the fans. In a few days' time I will be at the Bernabéu, for the Champions League game, cheering on my team, but right now my job is more globally orientated with LaLiga, in my office in New York - it's helping me to understand the other side of football, the business side, and I feel sure that it is going to help me a lot in the future".