After a year on the bench of the first team, a season and a half with Castilla, and sixteen years in Madrid, Zinedine Zidane has learned something essential for this coaching job. You have to control everything!
There are so many personal interests that, in order to survive and impose your ideas, it is necessary that the boss is aware of everything that happens inside and outside Valdebebas and the Bernabéu. And to never be unprepared for the need to react quickly. "You even have to know the brand of olive oil that they serve to dress the salads that they make for the team," a club insider once confessed to me. Therefore, Zizou was emphatic yesterday when asked about his "power" regarding decisions on signings.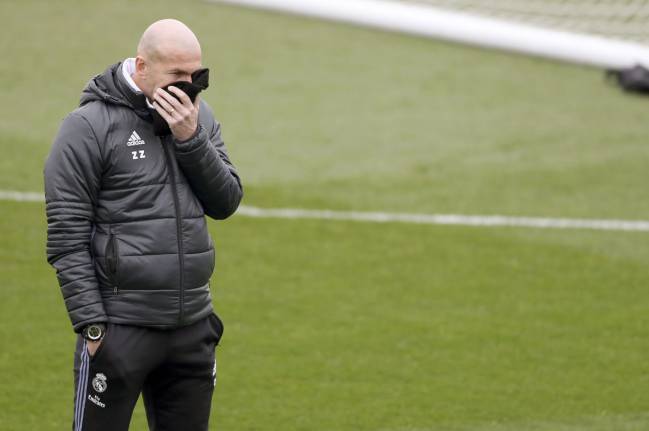 Zidane acts as a protective shield
It is clear that the Frenchman has a say and that he is heard by Madrid's hierarchy. It is also clear that the coach wants to protect the squad from "external aggression" like the rumours about personnel changes and novelty wishes for next summer. Hence his intention to create a kind of emotional bunker around his team, to support them to the death and, no matter what, not leave in the air any phrase that could point one way or another to a player.
To see every day in the press a list of transfer targets psychologically affects certain members of the team and Zizou knows that that could have very negative consequences on performances on the field. And that is why he believes that the coach should also be a protective shield.