Alavés, between hard rock and a warm safe place on preferred Cup final venue
The club's preferred option to host May's Copa del Rey final, San Mamés, has been ruled out because Guns N' Roses will be playing a concert there on 30 MayCopa del Rey 2017 last 16 draw: live online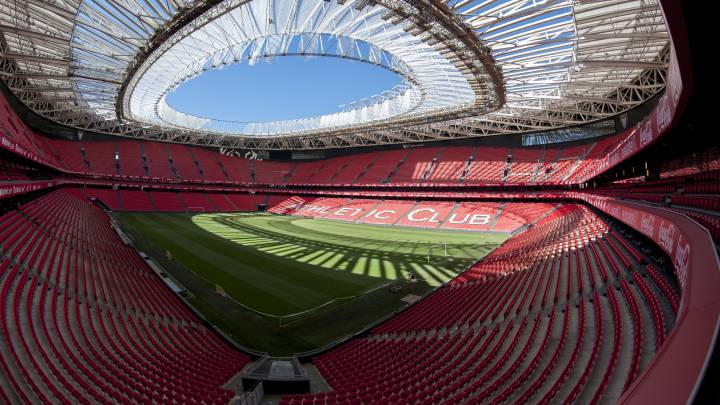 Heavy metal
In an ideal world, May's Copa del Rey final would be staged in Bilbao, at San Mamés, says Deportivo Alavés president Alfonso Fernández de Trocóniz but while the grass is green and the girls are certainly very pretty in the Vizcaya region, the stadium won't be able to host it's first Cup final this year. Hard rock outfit Guns N' Roses will be playing at San Mamés - one of two dates in Spain on their world tour, on 30 May.
Not in this lifetime
Last Tour General Director Alfonso Santiago explained to Cadena SER why Athletic Club's ground has been dropped from the list of candidates:"It's impossible for the final to be held at San Mamés. Concerts on such a grand scale like this require at least six or seven days to assemble the stage. Giving oursleves just two days of margin isn't enough - we would need four days to disassemble everything".