Real Madrid's Casemiro enjoys Champions League goal with fans
After Zinedine Zidane's men earned a 3-1 win over Napoli, the midfielder took to Twitter with a message for the tournament holders' supporters.
- Folloe the live coverage match: Real Madrid–Espanyol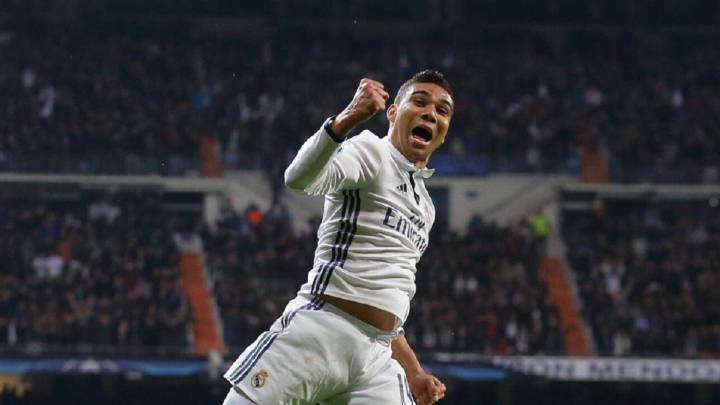 Casemiro scored Real Madrid's third goal on Wednesday as Los Blancos won 3-1 in their Champions League last-16 first leg against Napoli.
And his second-half strike was the pick of the bunch: with the ball bouncing back to him outside the box, he thumped a sublime volley past keeper Pepe Reina.
"I hit it with all the strength you gave us today"
After the final whistle at the Bernabéu, the 24-year-old enjoyed the effort with the Madrid faithful, taking to social media to thank them for their support.
"I hit it with all the strength that you all gave us today," he wrote in a post accompanied by an image of his goal celebration. "Thank you, fans! Hala Madrid!"
Return in Naples in three weeks' time
Real visit Napoli in the second leg of the sides' knockout tie on 7 March.